He called the crash (so what comes next?)
---
The Australia Day long weekend feels like a lifetime ago now. Back then, there were just 400 cases of Coronavirus, all of which were in some far off place called 'Wuhan'. While Australians were easing into a well-needed long weekend, Damien Klassen published a podcast on Livewire flagging the prospect of a 'Market hangover from Coronavirus': saying that

"Our current investment thesis is that an external shock could spell disaster for the already fragile Australian markets, and Coronavirus could very well end up being that shock".
In just 9 weeks, those 400 cases have exploded to over 400,000 cases and nearly 20,000 deaths globally, leading to economic disruptions that have decimated markets worldwide and unleashed extreme levels of volatility.
With Damien being so early to call it and also act on it, making the switch from equities to cash and bonds, I asked him to join us for a special video interview to explore his reasoning and to discuss how things may unfold from here. 
While Livewire had already switched to remote working, I was able to get one last shoot lined up in the Melbourne office before the we pulled up the drawbridge. Damien kindly came in and - following social distancing advice - shared his thoughts with us on the following topics:
How bad could it get for Australia?
Why did you move to cash?
How does it play out from here?
How might the banks fare?
What's the best and worst-case for residential property?
What will show it's time to buy?
What sectors will look good for the recovery?
What will you buy when it's time..?
Watch below for the full interview with Damien. 
Click FOLLOW for more
If you enjoyed this interview, please hit FOLLOW to be the first to receive my next fund manager interview straight to your inbox. 
---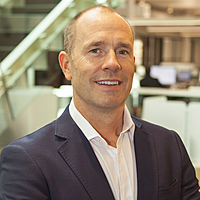 Alex happily served as Livewire's Content Director for the last four years, using a decade of industry experience to deliver the most valuable, and readable, market insights to all Australian investors.
Expertise