The healthcare sector has been very strong this year, and here we touch on eight players within it. There have also been a couple of laggards in that space too, and they are the IVF players. So we've been sitting with neutral recommendations on the space the last two years. But this week, we moved to an 'Add' on both Vertus and Monash.
Moving IVF players back to a 'Buy'
So just following some commentary from their AGM, both companies are saying that the long-term cycle growth is returning. So, that's around 3%. And that has been supported by some recent Medicare data. And if we look back at the last six months, we can see cycle data running about 5.5%. Some of their growth is coming from Primary Health Care, which has successfully opened low-cost operation in Sydney, Melbourne, and Brisbane. But generally, both companies are saying that the long-term growth of around 3% seems to be back on track. Which is very comforting for us.
Monash IVF: moving to 'Add'
If we look at the individual companies, Monash last Friday had a massive downgrade, 20% on their first half. They called out the loss of a key doctor. That was well known by the market. The new CEO has just joined the company, so he's had eight days in the seat. So my view is that they've set the bar pretty low with the view to achieving better results over that period. If we look at consensus numbers, it's trading on a P/E of about 11 times, with EPS growth around about 10% coming through from Monash. So I'm happy to move that back up to an 'Add'.
Virtus Health: moving to 'Add'
Vertis… similar story there. They had a very disappointing FY17. Talking to the company yesterday, their business is very much stabilised. They've called out a number of cost savings for FY18, which they say are on track. Also, looking at consensus numbers for FY18, which they're very comfortable with, we have the stock trading on a P/E of around 13 times, and EPS growth of around 10%. So on valuation metrics and stability in the market, we're happy to move back to add on both those names.
Capital Health / Integral Diagnostics
In other news, there was a take over bid announced by the fourth and fifth largest radiology practises, so Integral Diagnostics and Capital Health getting together, so Capital Health is bidding for IDX. Pretty healthy premium. Looks like most of the major shareholders are supporting the deal. Conceptually it does make sense. There'll be some good synergies coming through for both those groups. So have a look at that if you've got clients in either Capital Health or IDX.
Impedimed: 2 potential catalysts before Xmas
Just in terms of a couple of trading ideas, we did put Impedimed into the active opportunities fund a couple of weeks ago. That's working pretty well for us. Two key catalysts that we were expecting product approval for their next generation device for heart failure is expected before Christmas. And they've also got some key study results coming out on their lymphedema work. Again, that's expected before Christmas. So, happy to continue to put in Impedimed in front of clients.
Nanosonics: buying opportunity
A couple of other names I just draw to your attention, Nanosonics back at the bottom end of its trading range. They're investing heavily in new product development over the next couple of years. I see this as a good long term story, trading around $2.60. Happy to buy that for clients.
Admedus: Reduce holdings on strength
Not all of our recommendations work for us. So one I will point out is Admedus. We think that business is going to struggle, so happy to take clients right out of that stock. There has been a little bit of price strength, so just happy to reduce holdings in that name.
Ansell: happy to own it
I would say still happy to back Ansell at these levels. It's run up has worked really well. Cyclical recovery, it's a pure play industrial name, shouldn't be in the healthcare space. But it's putting up double-digit growth, and it's trading at a mark and multiple. Still happy to own that.
Resmed: High conviction call
Momentum should stay with ResMed. This is a medical device company, obviously. The market's really getting a feel and actually understanding that this actually is melding, or transforming sorry, into more of a leader in cloud based connectivity and big data analytics, and this is really driving patient based outcomes and lowering the cost of medical care across the whole continuum in our space, which is good to see. So I'm still backing ResMed at these levels. High conviction call on ResMed.
Trim CSL
I'll be trimming some of that. I just think it's run too hard too fast, and the first half I think's going to be a little dicey. I'm a little more hesitant on that name, always trimming positions on strength.
---

Never miss an update
Get the latest insights from me in your inbox when they're published.
---
---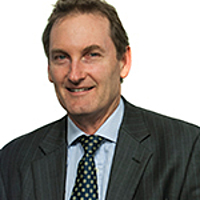 Senior Analyst at Morgans covering healthcare, life science, telecommunications, technology and media. I've spent the last twenty years investing in and researching emerging companies and have developed a wide network of contacts across these...
Expertise
No areas of expertise