High yield ... and growing
---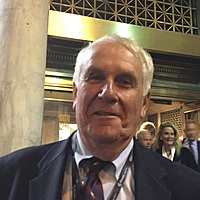 John Kimber
International Investment Research LLC
The universe of US listed Business Development Companies (BDC's) are debt and equity investors in mid and small sized listed and unlisted ventures. They reside in a space occupied in Australia by the banks, unlisted private equity groups, funds and LICs. Recent names familiar in Australia are Carlyle Group, TPG and Blackstone. The 15 BDC's we follow range in market capitalisation from $US19 Billion for Blackstone to $US 1 Billion for Hercules. Yields range from 10 per cent to 6 per cent for stocks which can be bought on the major US exchanges. The investment managers we speak to really are the brains trust of the investment world and provide access to the world of US private equity.
We have a couple of favourite managers and for those in a hurry go to the last paragraph to see our rankings.
The BDC's as a group are up around 20% this year and down about 5% in the current reporting season. Individual BDC's are down as much 20 per cent which is surprising given the favourable lending conditions and declining defaults. The reason they are struggling is that many of their floating rate loans are being repaid and the BDC's are finding it harder to get a margin on new loans in a very competitive market. The same goes for deals available.
Naturally BDC'S have a higher risk profile which is reflected in their high yields and small premiums ( or even discounts to Net Asset Backing NTA which the Americans call book value). Appollo Blackstone and Financial Engines trade at a premium of 6, 3 and 3 times to NTA. The $9 billion CIT Group trades at a discount as do the much smaller MVC and PJT trade at significant discounts to NTA.
The spread of asset allocation between equity and debt is an important consideration with the forthcoming corporate tax cuts. Main Street Capital holds more equity than debt in its portfolio and will be a major beneficiary. Pennant Park trades at 85 per cent of NTA with a yield of 9 per cent.
Hercules and Ares trade on yields of better than 9 per cent with a premium to NTA of 1.4 times.
For Australian investors the most diversified and therefore safer entry is through an Exchange Traded Fund such as the Van Eck Vectors BDC Income BIZD .
Hercules Technology Growth Capital HTGC or Ares Capital Corporation (ARCC) have enough weight to sustain valuations. PowerShares Global Listed Private Equity Portfolio ETF (PSP) is an investment in managers of private equity and buyout funds. 
---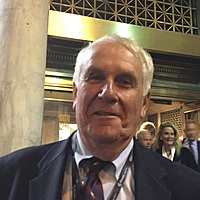 International Investment Research LLC
Over 30 years in Australia, South Africa, London and the United States John Kimber has worked in investment research, advisory, and corporate finance at Prudential Securities, BT Alex Brown and Ord Minnett. He completed his series seven...
Expertise
No areas of expertise