Highlands Pacific (ASX: HIG) is up 45% today, with PanAust set to replace Xstrata as Frieda River JV partner in PNG
---
Highlands Pacific (ASX: HIG) is up 45% today, with PanAust set to replace Xstrata as Frieda River JV partner in PNG. PanAust (ASX: PNA) will assume 80% project ownership and can subscribing for a placement of up $10 million in Highlands. The market's reaction has already been overwhelmingly positive, with Highlands' share price firming by up to 45% today to a high of $0.09.
---

Follow Gavin Wendt's wires
---
---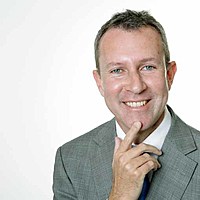 Founding Director
MineLife
Gavin has been a senior resources analyst following the mining and energy sectors for the past 25 years, working with Intersuisse and Fat Prophets. He is also the Executive Director, Mining & Metals with Independent Investment Research (IIR).
Expertise