How BHP's retiree shareholders will benefit from the Woodside spin off
---
BHP Group (ASX: BHP) is one of the traditional Australian income stocks favoured by a large number of SMSFs, retirees and other low-tax investors.
It's easy to see why. Not only has the mining giant delivered a strong and growing dividend in recent years, but it has also distributed a valuable amount of franking credits - icing on the cake, particularly for low or zero-tax investors.
If we take our Australian Shares Income Fund for example, BHP's dividends and franking credits have delivered 0.64% and 0.28% respectively to both the income and the total return (for Australian investors that fully value franking credits) at the overall fund level over the last 3 years.
Plato often talks about off-market buybacks as being a great opportunity for low-tax investors to earn additional income due to franking credits, but every now and then other unique market opportunities arise for additional income generation through franking credits. 

The oil and gas spin-off
In the 2021 August reporting season BHP announced that in addition to reunifying their UK and Australian listings, which were finalised on 28 January, the company would also be spinning off its petroleum assets to Woodside Petroleum (ASX: WPL), pending appropriate regulatory approvals and a shareholder vote.
BHP shareholders would receive Woodside Petroleum shares as proceeds of the spin-off, owning 48% of the merged group.
Then at the end of November 2021, BHP announced, after consultation with the tax office, that it would be spinning off its petroleum assets in the form of a special fully-franked dividend. So rather than receiving cash, investors would receive an appropriate number of Woodside shares according to the market prices of BHP and Woodside at the time (with adjustments for equity issuance, etc).
This month, Woodside has published an explanatory memorandum and an independent report recommending that shareholders vote in favour of the merger at a meeting scheduled for 19 May.
So it appears the deal is all but signed, sealed and delivered.
The income kicker
The kicker for BHP's army of retiree shareholders (including those in the Plato Australian Shares Income Fund and the Plato Income Maximiser LIC which own BHP shares) is that franking credits will be distributed as part of the transaction.
We estimate, using share prices on the 12 April 2022, that the "dividend" amount (in the form of the WPL shares), would be approximately equal to US$4.60 (12% of BHP's current share price) which would carry US$1.97 of franking credits per BHP share. This is equal to a further 5.1% of the current BHP share price of $51.72.
The transaction will be effective June 1 with an ex-entitlement date of May 25.
Using the current S&P/ASX 200 Index Weight, we estimate that this equates to a franking credit yield of 0.44% at the index level.
What a nice bonus for Australian zero tax investors in what has been a challenging few years with cash rates and term deposits at record lows.
Opportunities such as this BHP merger of its energy assets with Woodside highlight the importance of keeping individual taxation front of mind when it comes to portfolio management. This is particularly pertinent when it comes to tax-exempt investors like pension phase superannuants having their investments managed from their tax perspective.
Please note that this analysis depends very much on the particular tax status of the investor.
We would suggest individual investors should seek professional tax advice based on their individual tax circumstances.
Discover more about how you could be getting additional income from Australian equities. 
Visit the Plato website or click the 'contact' button on this page to make a direct enquiry.
........
The information contained in this article is for information purposes only. Plato Investment Management Limited ABN 77 120 730 136 ('Plato') AFSL 504616.   Any opinions or forecasts reflect the judgment and assumptions of Plato and its representatives on the basis of information at the date of publication and may later change without notice. Any projections contained in this article are estimates only and may not be realised in the future.  The information is not intended as a securities recommendation or statement of opinion intended to influence a person or persons in making a decision in relation to investment. This article is for general information only. It has been prepared without taking account of any person's objectives, financial situation or needs. Any persons relying on this information should obtain professional advice relevant to their particular circumstances, needs and investment objectives.
---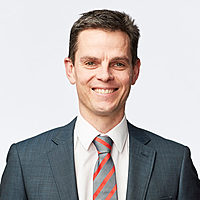 Senior Portfolio Manager
Plato Investment Management
Peter is a Senior Portfolio Manager and manages the Plato Australian Shares Income Fund. He is a founder of Plato and has 15 years investment experience. Peter received 1st Class Honours and a PhD from UNSW.
Expertise