How can shopping centres be dead when I can't find a park?
---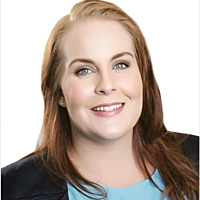 Melanie Longmire
APN Property Group
Retail is over, or that's what the media would have us believe. Amazon and online retailers, we are told, are heading towards total dominance over our shopping habits. The result will be abandoned shopping centres and a retail wasteland. Everything will come in a box, dumped at our front door.
This narrative often finds fertile ground among (usually male) advisers, many of whom tell me they "can't remember the last time I went into a shopping centre" and that they "hate those places."
As someone that talks to advisers for a larger part of my day, this is a problem. How do I bridge the gap between those advisers whose personal idea of hell is being forced to go to a shopping centre and the reality of retail?
It helps to have a personal love of all things retail. A tour of my vast walk-in wardrobe reveals a weakness for shoes and a highly OCD approach to organisation. I am equally happy in big shopping centres, smaller retail hubs, discount outlets and online when convenience is required (not so good for shoes). In short – I speak great retail.
I'm also often on the road, travelling to meetings across the southern states of Australia. Anyone in my position regularly visits the local shopping centre, to grab something to eat, take a bathroom break or kill time between meetings.
I'm often at shopping centres at random times and I NEVER get a parking spot right out the front. Finding a park has become so difficult many centres have installed systems to direct you to one more easily. If shopping centres are on the way out, I see no evidence of it in the car park.
What about inside?
Large shopping centres are no longer the functional places they once were. In an "experiential" centre you can eat, entertain, get fit, get a health check and even charge your electric car while you do so. They're a local meeting place, the gathering place of the neighbourhood, the contemporary market square that has been central to civic life for thousands of years.
Then there's the expanding variety of retail centres. Thirty years ago, a shopping centre had a department store, a supermarket and a few specialty retailers.
Now there are convenience stores, large format retailers (homemaker centres), discount outlets and a vastly expanded specialty retailer segment. Since the advent of online shopping, the retail sector overall has grown rather than shrunk.
Were this not the case, retail vacancy rates would be increasing. Instead, they're consistently under 1% with retail sales growth of 2.4%1 for the sector in the first quarter of 2019.
Retailers' appetites to be in flagship shopping centres continues apace. Scentre Group introduced 437 new brands in 2018 alone (along with another 317 existing brands that opened more stores).
Pete Morrissey's recent update on Scentre Group showed the company posting an annual sales increase of 5.2% across its 41 locations. The 535m annual customer visits are a testament to their popularity. You might not be visiting shopping centres but plenty of Australians are!
Of course, the nature of retailing is evolving, as it always has. There are plenty of exciting innovations and changes to come, which I'll be more than happy to let you know about.
But in my trips around the country, and the data from the sector overall, I see no evidence that my favourite pastime (shopping) is in a permanent state of decline. It is evolving though, in a way that places the best shopping centres at the centre of community life and interaction.
Take a visit to one and you'll immediately see what I mean. Shopping centres are here to stay, and I'll continue to do my bit to help them prosper.
Want access to a steady stream of reliable income?
To find out more about the income options that APN Property Group provides, please click the 'contact' button below
---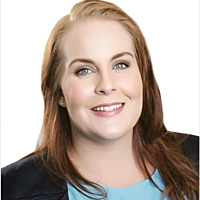 Financial Adviser Networks
APN Property Group
With 20 years' experience in financial services, Melanie has a wealth of knowledge and a deep understanding of the financial planning industry.
Expertise
No areas of expertise