How Do Protect Your Portfolio From the Falling ASX? | China Market Moves Higher... | US Stocks Move Lower Amid Greece... |
---
Good Morning, Trust that you all had a nice long weekend are feeling "rejuvenated" and ready to go for a short & busy week…. So last week, wasn't a great week – In fact, the ASX lost ~ $1.3 Billion in market value, as concerns grow relating to the Australian economy. Capital expending weakening… GDP slowing down… a housing "bubble" that may soon "explode" if the banks continue to tighten regulations … So does our largest trading partner actually care? No, China's index was up 6.0%+ in yesterday's trade … things are meant to be slowing down over there, right? So what do we do to protect and shield our portfolio from further downside risk? One way is to buy the Volatility Index (VXX), which looks like it is starting to head higher … A sign that global volatility is on the rise… The SPI is pointing to a 34 point fall on open...
---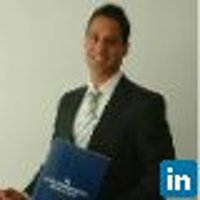 Executive Director
Peak Asset Management
Prior to founding PEAK Asset Management, Niv headed up HC Securities, spent three years growing Halifax Investments capital markets division and also worked on the wholesale desk at Macquarie Bank, servicing a wide range of institutional,...
Expertise
No areas of expertise