How do you value a growth stock like Cochlear?
---
One of the interesting features of the current low interest rate environment is the way it impacts on valuations for different types of businesses. Most people recognise that lower interest rates and discount rates imply higher equity valuations, but this effect is not felt equally by all companies. The companies most affected are those that have excellent prospects for long-term earnings growth. Annoyingly, these tend to be the sorts of businesses that we most like to own; the ones that can reinvest at good rates of return and generate ever-growing earnings streams, albeit at the cost of short-term dividends. The nature of discount rates is to more harshly penalise cash flows that occur further down the track. Because of this, companies that have modest earnings today but higher earnings down the track are more sensitive to the discount rate used for valuation, and stand to gain the most from any long-term discount rate decline. Cochlear (ASX: COH) serves as a case in point. Continue reading: (VIEW LINK) (Tim Kelley, Head of Research)
---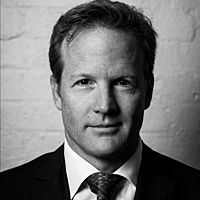 Former Head of Quantitative Research
Montgomery Investment Management
Tim Kelley has retired from Montgomery Investment Management, effective 30 September 2021. Tim's final project has been drafting our investment guidelines to integrate environmental, social and corporate governance (ESG) considerations into our...
Expertise