How does Woolworths + Wesfarmers + Walmart + Target = Amazon?
---
Have you ever bought anything off Amazon.com? Chances are you have made multiple purchases or at the very least, browsed the site. In a mere 21 years, Amazon.com has grown from a humble online bookseller to become one of the largest retailers in the world. Its current market capitalisation is US$285 billion – that's about the same size as combining Walmart and Target in the United States as well as our very own Woolworths and Wesfarmers. In this article we provide our insights on this truly innovative blue chip company and where we think the share price will go from here. You can find the full article at this (VIEW LINK)
---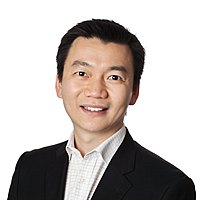 Kent Kwan is a co-founder of AtlasTrend. He was formerly a Chief Investment Officer of an ASX listed company and prior to that was an international equities fund manager with JPMorgan.
Expertise