How global-listed infrastructure can protect your portfolio from drawdowns
---
Whitehelm is a specialist infrastructure manager with over 23 years of investment experience. Over this time, Whitehelm has established an outstanding track record with their Low Carbon Core Infrastructure strategy returning 7.8% p.a. net since inception. 
They have achieved these results by investing in long-term sustainable assets which provide inflation-linked returns. With 70% employee ownership of the firm, the Whitehelm team are closely aligned with investors.  

The Whitehelm Low Carbon Core Infrastructure Fund is best utilised as a defensive allocation within a global equity portfolio, to limit losses in times of drawdowns. The fund invests exclusively in core infrastructure stocks which are diversified across developed markets. The assets within the fund have low carbon emissions which helps avoid stranded asset risk (the risk that an asset may have a shorter economic life than anticipated).
Their investment philosophy is as follows:
Invest in true infrastructure assets that have long-term, clear and measurable cash flows.
Be responsible investors that set and meet the highest environmental, social and governance standards.
Invest across the capital structure, including equity and debt, seeking to maximise return versus risk.
Protect and grow the value of investments through our active asset management capabilities.
In the video below, Ursula Tonkin, Head of Listed Strategies at Whitehelm, explains how the Whitehelm Low Carbon Core Infrastructure Fund can fit into your portfolio.
Learn more

Whitehelm provides investors with exposure to a diversified portfolio of global core infrastructure stocks. We invest in assets that protect the real value of the investment whilst providing predictable cash returns. For more information hit the contact button below.
........
Any projections are based on assumptions which we believe are reasonable but are subject to change and should not be relied upon.
---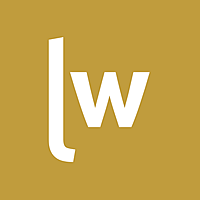 Livewire Exclusive brings you exclusive content from a wide range of leading fund managers and investment professionals.
Expertise