How intangible assets create better pricing power
---
While understanding a company's assets is important when deciding whether to invest, it's also critical to understand whether those assets are tangible or intangible. Strong sustainable intangible assets help give a company superior pricing power that can deliver high gross margins and recurring revenue. This in turn leads to robust profits and strong free cash flow – and a greater distribution of wealth to shareholders.
Bruno Paulson, Portfolio Manager at Morgan Stanley Investment Management, likes intangible assets because they are much harder to imitate and offer greater potential for higher returns on capital. 
In this short video, Bruno points to Pernod Ricard as an example of a company whose premium brands are a great intangible asset, and which have given the spirits company strong pricing power.
Disclaimer: Information on securities is provided for reference only and should not be deemed as a recommendation to buy or sell securities referenced

Edited Transcript
There are two nice things about intangible assets versus tangible assets, such as factories or mines. The first nice thing is they're much more difficult to imitate. It's relatively simple to build another factory or dig another hole. It's very difficult to build a brand, which competes with a brand that has been around for a century, and has spent a century advertising year after year after year, and building links and relationships with the public. Or equally, if you have a network that everyone's using, it's very difficult to break into that. And that's the first reason that they're more sustainable and less easy to imitate.
The second reason is, if you've got intangible assets, you're likely to have much higher returns on capital because you don't have to spend all your profits on digging another hole or building another factory. What's nice about high returns on capital? It means the earnings turn to cash and cash is what you can actually buy stuff with. If you are a physical business, such as a mine, the return on capital is lower. If you're growing, your earnings will disappear into capex and you won't get it as cash, and cash is what you can buy stuff with.
I think to understand the value of pricing power, you've got to realise what happens if you don't have it, and it sucks. In Australia you'll be familiar with the iron-ore price heading up and down and the effect it has on the big iron-ore companies and big materials companies here. Oil goes from $125 to $25, and they're powerless; you're a price taker. You just have a suck it up basically. If you've got pricing power, your input costs change, you pass it on and maybe you can improve.
I point to the spirits sector, the likes of Pernod Ricard. What you find there is, where your costs change, maybe the taxes rise, they have a very good record of passing on very stable gross margins, even if the input costs move a bit. And as they move steadily to more premium brands, the "premiumisation", it's able to steadily increase their gross margin. I think that's a very good example of pricing power in action.
Invest in the world's highest quality franchises
Morgan Stanley Investment Management is a global investment manager delivering innovative investment solutions across public and private markets worldwide. Find out more.
---

Never miss an update
Get the latest insights from me in your inbox when they're published.
---
---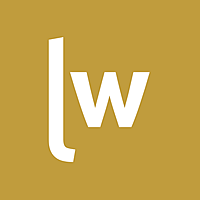 Livewire Exclusive brings you exclusive content from a wide range of leading fund managers and investment professionals.
Expertise