How the current crisis could both frustrate and accelerate Europe's green energy goals
---
Europe is facing an unprecedented energy crisis and by virtue of being one of Europe's biggest energy providers, RWE is right in the middle.
Winter is coming
While the post covid rebound in late 2021 delivered the first hints of supply pressures, the ongoing conflict between Russia and Ukraine has set up a pinch point as Europe scrambles to ensure sufficient gas stores before the northern winter.
In Antipodes' latest podcast episode, I spoke with Dr Michael Muller, RWE's CFO (RWE AG).
Dr Muller explains how the challenges of the next three months are just the beginning.
It will be a critical situation not only into the winter, through the winter, but potentially also for the next winters to come because to be very clear if you look at Europe, especially Germany, import capacities will probably take until 25/26 until they are ramped up in a way that they could fully replace Russian flows.
The Antipodes view is that, while it will certainly be challenging, Europe can muddle through the winter. And RWE plays a key role in achieving this patchwork solution and in the bigger context of safeguarding Europe's energy supplies over the medium and long term.
While the longer-term solution is to build out renewables and reduce the dependency on Russian gas, RWE feels a responsibility to help support the economy through the current energy crisis. This may mean more emissions in the near-term but using today's higher cash flows to accelerate their investment in renewables will bring down CO2 in the years ahead. Dr Muller is quick to point out
At RWE, to be very clear we haven't changed our strategies, so our strategy is really to exit coal as quick as possible, be carbon neutral by 2040 and build out renewables. 
Let's start with the very end
At Antipodes, we take a forward-looking view to decarbonisation and ESG and our view is that utilities that are investing in renewables should not be screened out because these companies are some of the most important pivot points to decarbonising economies. And really that's how we think about RWE.
While RWE currently generates some electricity from lignite, the company expects that by 2030 almost all of its EBITDA will come from renewable generation.
From an industry perspective Dr Muller puts it that
It doesn't help if we now penalise companies that currently have high CO2 emissions because those are the companies we need to invest in and we need to transform.
RWE's view is that you need to 'think from the very end'. The goal is to be carbon neutral. But as the Russian war with Ukraine has shown us, sometimes detours are needed on the path to going green. 
You can listen to the full interview with Dr Michael Muller in our latest podcast. 
Discover more global investing ideas from the Antipodes team.

Visit the Antipodes website or click the 'follow' button to be notified when Alison's next Livewire article is published.
........
This communication was prepared by Antipodes Partners Limited (ABN 29 602 042 035, AFSL 481 580) (Antipodes). Antipodes believes the information contained in this communication is based on reliable information, no warranty is given as to its accuracy and persons relying on this information do so at their own risk. This communication is for general information only and was prepared for multiple distribution and does not take account of the specific investment objectives of individual recipients and it may not be appropriate in all circumstances. Persons relying on this information should do so in light of their specific investment objectives and financial situations. Any person considering action on the basis of this communication must seek individual advice relevant to their particular circumstances and investment objectives. Subject to any liability which cannot be excluded under the relevant laws, Antipodes disclaim all liability to any person relying on the information contained on this website in respect of any loss or damage (including consequential loss or damage), however caused, which may be suffered or arise directly or indirectly in respect of such information. Any opinions or forecasts reflect the judgment and assumptions of Antipodes on the basis of information at the date of publication and may later change without notice. Any projections are estimates only and may not be realised in the future. Information on this website is not intended as a securities recommendation or statement of opinion intended to influence a person or persons in making a decision in relation to investment. Unauthorised use, copying, distribution, replication, posting, transmitting, publication, display, or reproduction in whole or in part of the information contained on the website is prohibited without obtaining prior written permission from Antipodes. Pinnacle Fund Services Limited ABN 29 082 494 362 AFSL 238371 is the product issuer of funds managed by Antipodes. Any potential investor should consider the relevant Product Disclosure Statement available at www.antipodesonespartners.com when deciding whether to acquire, or continue to hold units in a fund. The issuer is not licensed to provide financial product advice. Please consult your financial adviser before making a decision. Past performance is not a reliable indicator of future performance.
---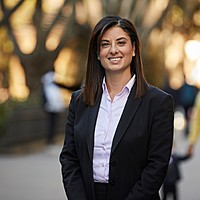 Portfolio Manager
Antipodes
In almost two decades of investing in equities based in Sydney and Singapore, Alison has worked through various market cycles and navigated major market events. Alison is a portfolio manager at Antipodes and a member of the senior investment team....
Expertise