How to compound at 18% per annum for 16.5 years
---
For many years, the ticker for dental group 1300 Smiles appeared in one of my 'highly profitable' stock watchlists. Checking this watchlist is no longer the same, as in late 2021 and after 16 years as a listed entity, 1300 Smiles (ASX: ONT) entered into a scheme implementation agreement with Abano Healthcare.
The Abano takeover completed a remarkable journey for ONT on the ASX, generating an extraordinary amount of value for long term shareholders. 
The company listed at $0.80 per share in 2005 and paid fully franked dividends every year since, totalling $3.71 per share ($5.21 inclusive of franking credits). The final takeout price was $8.00 per share, inclusive of a $1.00 per share fully franked special dividend.
It's fitting that the final special dividend alone eclipses the total amount stumped by early stage investors at the IPO. While a pleasing way to finish, this was a company years in the making.
ONT was founded by Dr. Daryl Holmes and incorporated under the name Townsville Family Dental Pty Limited in September 2000. The business was valued at about $15 million upon its listing on the ASX in 2005, with its founder and Managing Director retaining a majority shareholding (Daryl still held 62% at the time of the takeover in 2021).
According to Daryl, I was the first analyst to ever write a report on 1300 Smiles. At that time, now well over a decade ago, ONT was an obscure microcap that had little attention from the investment community.
About the company
As a listed entity, ONT owned and operated full service dental facilities at its sites in New South Wales and the ten major population centres in Queensland. The business was based on a simple but value driven premise.
ONT enabled the delivery of services to patients by providing the use of dental surgeries, practice management and other services to self-employed dentists who carried on their own dental practices. The services provided by ONT allowed dentists to focus on the delivery of dental services, rather than on the administrative aspects of their businesses. Dentists paid fees to ONT for the provision of these services under a Dental Service Agreement, while in some circumstances the company also employed qualified dentists.
ONT thus provided comprehensive services in the areas of marketing, administration, billing and collections, and facilities certification and licensing to all participating dentists. The company also provided all support staff, equipment and facilities, and sourced all consumable goods using the buying power derived from operating a large group of dental businesses.
For many years, ONT delivered consistent growth largely via the following channels:
Attracting more dentists to existing facilities, and expanding those facilities already operating at full capacity (brownfield expansion)
Assisting dentists who already practice within the ONT business to increase their turnover and income through benchmarking, training, and mentoring
Establishing new practices in existing and new regions (greenfield expansion)
Acquiring substantial existing practices
Managing dental facilities owned by others
Following the takeover, I got in touch with Daryl to offer my congratulations for what he achieved over many years. He was gracious enough to reply, even offering some insight into the factors he deemed critical to ONT's success. These four key fundamentals were noted to be:
Clarity, focus and execution
'Triple A' - availability, accessibility and affordability
The good old fashioned basics of business - grow revenue, control costs and make profits - have stood the test of time
Combine the above, pay our taxes, then pay fully franked dividends to our business owners and repeat. Year in and year out. Relentlessly.
Lessons for the Australian investor
There's much that can be learned from Daryl's journey, for both investors and business managers. We offer our take on Daryl's four key fundamentals below.
1. Clarity, focus and execution
Nothing sharpens the mind like a clear focus, especially when your own capital is on the line. When coupled with the effort to execute well on the strategy, special things can happen over long periods of time. This was certainly the case for ONT. The strategy of profitably growing the network was clear and was executed diligently by the founder leading the business.
All too often we see companies diversifying into areas that diminish the impact of their core competencies. Management gets distracted, profitability deteriorates, and shareholder returns suffer. Conversely, companies that maintain a sharp focus and consistently execute often turn into compounding machines.
We've previously written about the importance of focus, as espoused by one of the world's greatest investors, and encourage investors to consider this when appraising their own approach.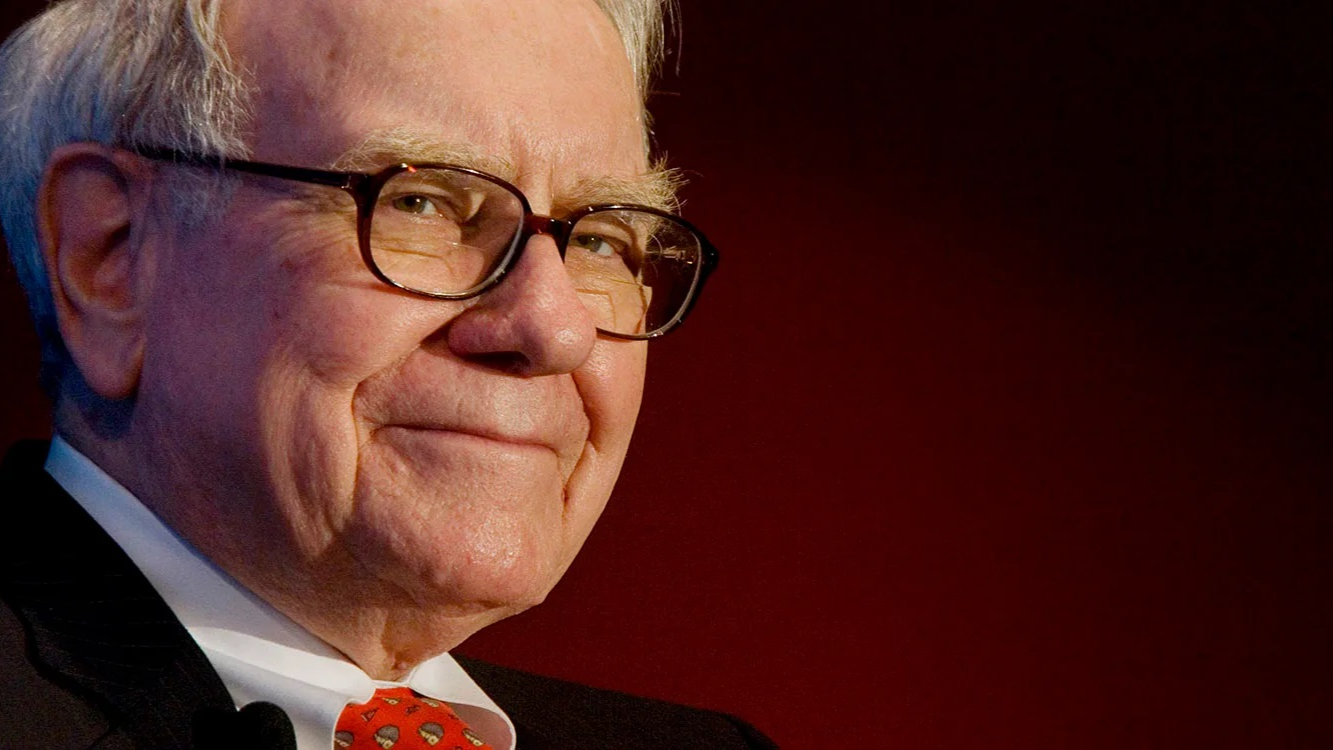 Equities
Buffett's best: The 5 factors of investment success
2. 'Triple A' - availability, accessibility and affordability
Companies that aren't customer focused rarely prosper. In the case of ONT, values of availability, accessibility and affordability ensured it always maintained its focus on patients.
Many practices were thus built up over years on repeat business, effectively providing a solid baseline of recurring revenue.
These principles extended to innovation that also sought to better serve its target market, as evidenced by ONT's '$1 a day' dental initiative. At the time of its introduction, it was a completely unique offering that acted to further reinforce the affordable quality of the ONT offering.
3. The good old fashioned basics of business - grow revenue, control costs and make profits - have stood the test of time
The great Charlie Munger once said, 'everybody wants fiscal virtue - but not quite yet.' This has particularly been the case in recent years. A consequence of near zero interest rate policy settings has been the apparent proliferation of companies seeking revenue growth at all costs. A 'dominate the world' mentality has crept into many areas of the market, encouraged by easy access to capital.
As a result, sensible cost control seems old fashioned. In turn, many shareholders haven't enjoyed the benefits that should ordinarily come via operating leverage, as costs have not been well managed and in many cases have scaled in line with revenue (or worse). Profitability has not been prioritised. In select cases, given the size of the end market opportunity, such an approach may make sense. But in most cases, it doesn't, and it's a trap that ONT never fell into.
A sound business model, executed well by a passionate owner manager, often translates to attractive investor returns over extended periods. 
ONT's long term track record of revenue growth and cost control highlight Daryl's strong understanding of this principle. 
Figure 1: ONT Revenue and Profit ($m), 2003 - 2021. Source: ONT Annual Reports
Reminiscent of the classic Millner (of Washington H. Soul Pattinson, ASX: SOL) quote that 'the thicker the carpet, the thinner the dividend', ONT's frugality started from the top. Daryl would have to be the lowest paid MD going around and was largely paid via an increasing stream of fully franked dividends generated by his majority shareholding. Although an extreme example, this typifies the owner manager mentality so often present in founder led businesses.
Figure 2. ONT Remuneration Report, FY2020 & FY2021. Source: ONT 2021 Annual Report
ONT fostered a culture of diligent cost management, and shareholders benefitted as a result. The company managed to consistently grow revenue while maintaining an EBIT margin double that of its closest listed comparable, Pacific Smiles (ASX: PSQ).
Figure 3: EBIT Margin ONT vs PSQ, 2012 - 2021. Source: S&P Capital IQ
The above reflects the frugal nature of ONT's founder and is perhaps unfair on PSQ, a company that has invested a considerable amount to organically grow its network. But the detail is nonetheless instructive.
A final aspect of this fundamental principle was the typical maintenance of a net cash balance sheet. 
Conservative business management was matched by a conservative capital structure. 
When ONT did take on debt, usually to fund an acquisition that neatly fit the strategy, it was swiftly repaid. Similarly, this factor has been a hallmark of Hansen Technologies (ASX: HSN), another owner-manager type business that has delivered sound long term results for its shareholders.
4. Combine the above, pay our taxes, then pay fully franked dividends to our business owners and repeat. Year in and year out. Relentlessly.
In a world full of mind blowing advancements and innovations, it can be easy to spend too much time being distracted by the purported 'next big thing'. Relentlessly executing a traditional model - and doing it well - is more likely to pay dividends. This relatively simple dental business sure paid its dividends, year in and year out.

Figure 4: ONT Dividends 2005 - 2021. Source: 1300 Smiles, Dr. Daryl Holmes.
*2021: Interim dividend only. Special fully franked dividend of $1.00 per share paid as part of total takeover consideration of $8.00 per share.
One final fundamental factor for investors
Daryl finished with the following line:
"Based on a compound annual growth rate (CAGR) of 18% for the past 16.5 years, one of the best things you could have done would be to buy ONT and forget about it."
Evidence suggests that activity as an investor is inversely correlated with investment returns. The more you trade, on average, the worse your long term results will be. ONT operated through the global financial crisis, the European debt crisis, the Queensland floods, the Covid pandemic and a multitude of other macro related events. Even the industry specific impact of the Chronic Disease Dental Scheme (CDDS) cessation in 2014 was overcome. The company survived and thrived, while those that resisted the urge to trade in and out of ONT enjoyed sound returns, free of frictional costs and a tax bill.
Investors focused on patiently investing in high quality companies afford themselves the luxury of taking a long term view. Just as the good doctor implies, when you do find quality, do your best to buy and just hang on.
---
Article released with our thanks to, and the permission of, Dr. Daryl Holmes. 
---
Never miss an update
Enjoy this wire? Hit the 'like' button to let us know. Stay up to date with my content by hitting the 'follow' button below and you'll be notified every time I post a wire.

Not already a Livewire member? Sign up today to get free access to investment ideas and strategies from Australia's leading investors.
........
Adrian Ezquerro is a Principal of Elvest Co Pty Limited (ABN 65 657 018 614), Corporate Authorised Representative number 001296198 of Fundhost Limited, and a Portfolio Manager of The Elvest Fund. The Fund is a long only, small cap Australian equities fund and is open to wholesale investors only. The information provided is general in nature only and has been prepared without taking into account your personal objectives, financial situation or needs. Before acting on any information you should consider the appropriateness of the information having regard to your objectives, financial situation and needs.