How to find the next OzForex for Investment?
---
OzForex just announced that it has received a takeover proposal from Western Union at $3.50 – $3.70 per OzForex share. This values OzForex at up to $888 million or the equivalent of nearly 33x market forecast earnings for FY2016. When OzForex floated two years ago at $2.00 per share, it was valued at 22x forecast earnings. Even at that price, many in the market were worried it was a very expensive valuation. So why would Western Union be prepared to pay cash to potentially takeover OzForex at a 50% higher earnings multiple compared to the time of the IPO? More importantly, what should we look for to find the next OzForex for investment? Read more at this (VIEW LINK)
---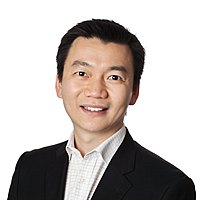 Kent Kwan is a co-founder of AtlasTrend. He was formerly a Chief Investment Officer of an ASX listed company and prior to that was an international equities fund manager with JPMorgan.
Expertise