How to get income from property without the commitment of direct investment
---
Property prices are rising across Australia and industry commentators expect the momentum to continue. If you're looking for income, and a way to invest in the property market without the many commitments of direct property ownership, a mortgage trust may be an option for you.
Mortgage trusts aim to provide investors with a competitive income and depending on the type of trust, portfolio diversity. The Trilogy Monthly Income Trust is an Australian-based pooled mortgage trust that lends to the Australian property development and construction sector. The Trust has delivered competitive returns to investors for 14 years, most recently paying investors a net distribution rate of 6.40%p.a.* for February 2021.
The Trust's loan portfolio is secured by registered first mortgages and is proactively managed by the Trilogy lending team, and as of 28 February holds over 90 different loans in the portfolio. For more information and fund performance figures, visit the website or email investorrelations@trilogyfunds.com.au
........
*Net distribution for the month of February 2021. Distributions are variable each month and are quoted net of management fees, costs and assume no reinvestment. Past performance is not a reliable indicator of future performance. This article is issued by Trilogy Funds Management Limited ACN 080 383 679 AFSL 261425 (Trilogy) as responsible entity for the Trilogy Monthly Income Trust (Trust) ARSN 121 846 722. Application for investment can only be made on the application form accompanying the Product Disclosure Statement (PDS) dated 17 December 2018 for the Trilogy Monthly Income Trust ARSN 121 846 722 available at www.trilogyfunds.com.au. The PDS contains full details of the terms and conditions of investment and should be read in full, particularly the risk section, prior to lodging any application or making a further investment. All investments, including those with Trilogy, involve risk which can lead to loss of part or all of your capital or diminished returns. Trilogy is licensed to provide only general financial product advice about its products and therefore recommends you seek personal advice on the suitability of this investment to your objectives, financial situation and needs from a licensed financial adviser. Investments with Trilogy are not bank deposits and are not government guaranteed.
---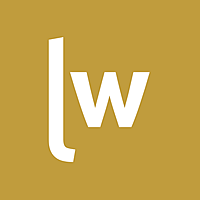 Livewire Exclusive brings you exclusive content from a wide range of leading fund managers and investment professionals.
Expertise