How to invest in property without buying property
---
It's not enough to say Australians can't get enough of property: we are obsessed with it. House prices are rising, industrial is heating up and commercial has found its foothold in the new world order after COVID-19. 
However, what if you want to buy into property but you're just not ready or cashed-up enough? How can you ride the next property boom (or just want a property play in your diversified portfolio) if you don't have the huge upfront capital? 
Philip Ryan managing director of Trilogy Funds Management believes that property should be part of everyone's portfolio and is actively enabling more people to invest in it through different investment vehicles, rather than outright ownership.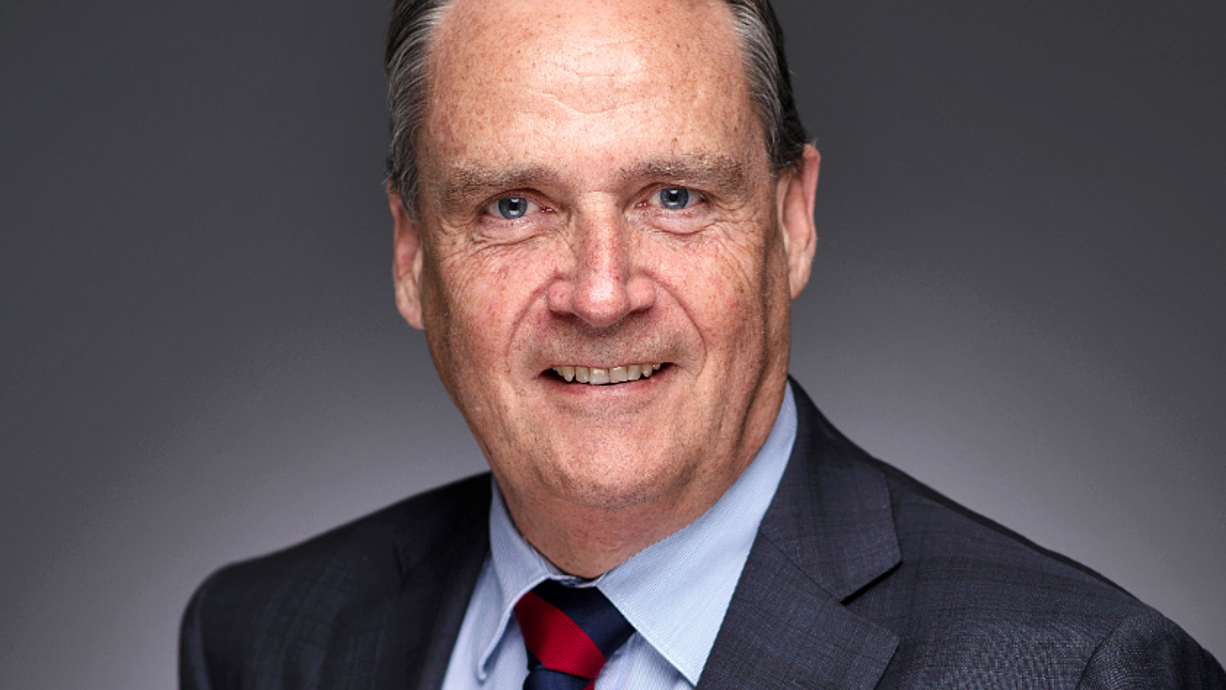 Phil Ryan, Managing Director - Trilogy Funds Management
"Different investment structures will be suited for people based upon the degree of property exposure they want," he told us. 
And with prices skyrocketing around the country - in both capital cities and regions - who can blame young investors for wanting to find an alternate way into the property market?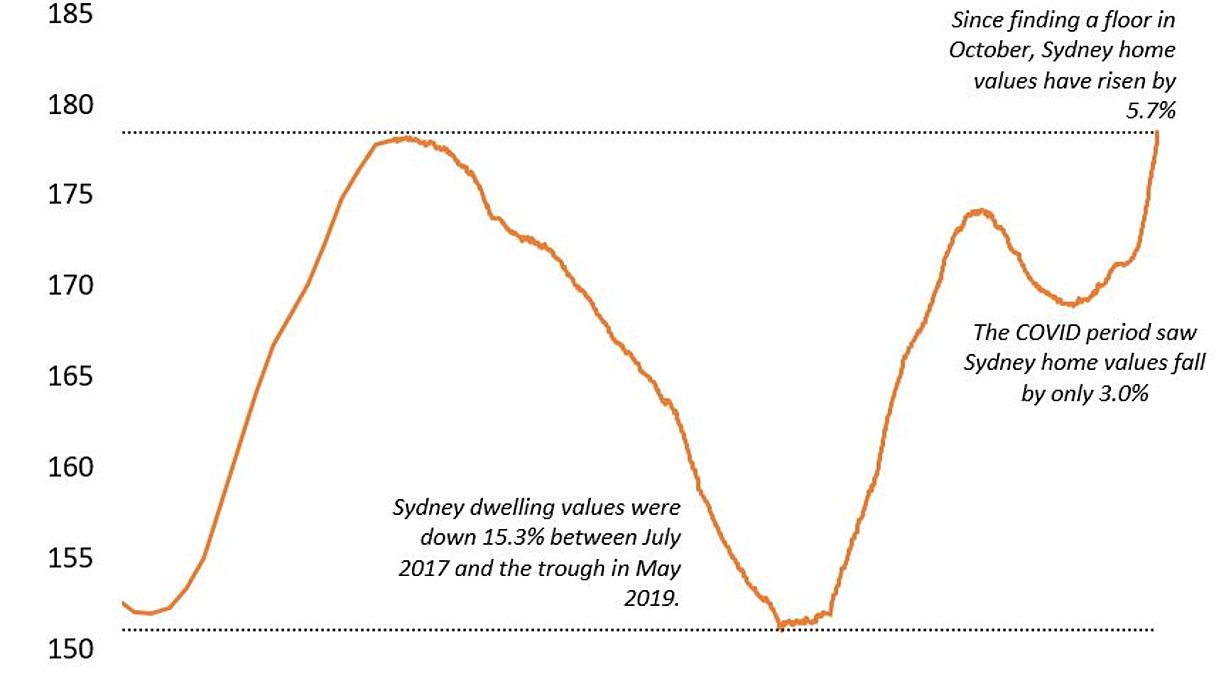 Sydney property values have surpassed 2017 records. Source: CoreLogic.
From the stock market to property king
Phillip Ryan started his career in the stock market. Even as a schoolboy he traded equities before progressing to the options and futures market, as he studied to become a stockbroker and a lawyer. There is certainly no lack of expertise in the Trilogy stable, which also includes two other finance industry stalwarts - John Barry and Rodger Bacon. But all three of them believe that property is an attractive asset class. 

"You can leverage it, which is very difficult with shares. You can leverage on shares, but typically it's pretty restricted. With property, for example, you can lever up to 95% in some cases, if you're prepared to pay mortgage insurance," he said. 
There are also significant tax benefits to property - particularly with the trust structure that Ryan outlines below. For Ryan, there are two simple ways to get into property as an investment class without having to invest directly in an asset. 
"A lot of people don't actually want to invest directly in property, because they just see that there's a risk there, and also it's a long term duration. Typically when you invest in a property trust, you're looking at an investment horizon of 5-6 years" he said. 
Ryan outlines ways to get into property: 
1) Property trusts (syndicates) 
Property trusts are a group of investors who pool their funds to buy either a single asset (a syndicate) or a number of assets (a pooled fund). 
An attractive characteristic of a property trust - other than the tax benefits - is that you have access to larger size transactions. For example, if you pool more funds you're able to buy a larger building like a commercial office building with multiple tenants of high quality, compared to a smaller transaction which may have a sole tenant and a higher degree of tenancy risk. Trilogy tends to target a 5-10 year weighted average lease expiry (WALE) on its industrial asset holdings, which is longer than the average WALE. 
"By buying a larger property you've got good diversification, you're typically going to get a better tenant and you've actually got good exposure in terms of risk. As opposed to if you and I bought a local cornerstore, well, you're really betting on that tenant being in existence," he said. 
The other beauty of a property asset over other investments, said Ryan, is that you can add value to it quite easily. Refurbishments, redevelopments or entire new builds on an existing holding can all create more ongoing rental return as well as uplifting the value of the underlying asset to produce above-average returns. 
"Property fund managers can build on the asset, with the aim of adding value during the term of the fund while paying income," said Ryan.
"With property you can touch and feel it." 
2) Mortgage trusts 
But, property trusts require patient money. So if you're looking for something typically more liquid in the property sector, compared to a close-ended property trust, a mortgage trust could be a good way to grant you exposure to this booming industry. 
"The mortgage trusts come in many different guises. That can be contributory, and that is where people will pool their money to lend to one particular borrower, or they can be a pooled trust, where people come together, invest together, and they lend on a number of different projects to a number of different borrowers" said Ryan. 
A mortgage trust is a pool of funds that lends to multiple property developers to fund their projects and in turn, takes a mortgage over the property as security.  According to market research, there is over $15 billion invested in mortgage trusts in the Australian market. 
"If you look at our average loan term, they're generally from 12 months to 18 months. Our loans are fixed-rate for the entire term of that loan, so once a loan is settled they are unaffected by shifts in market rates throughout the life of the loan," he said. 
Some of the other key advantages Ryan outlined is the ability to diversify your risk, both geographically and in a pooled fund to get a good spread of risk.
Conclusion
It may feel like you're overwhelmed with choice, but for Ryan there are no clear favourites, just the right option for the right person with their own risk appetite in mind. 
"They're designed for different people, really," he said. 
"I see with the mortgage trust, they're great for people who don't necessarily want to have direct exposure into property, but look at it in terms of, "I'm seeking income from an asset class I'm generally familiar with." From that point of view, I like it," he said. 
"Personally, look, I like property. I've got a very soft spot for property," he said. 
Considering the recently volatile market over the past 12-18 months, combined with a lower interest rate now, the resilience of the property market is attractive to many.
Learn more about Trilogy
Trilogy is one of Australia's leading fund managers of property-based investments. For over 23 years, seeking income and managing risk on behalf of thousands of investors has remained at the heart of everything they do. Find out more here.