IMDEX a true innovator – how is technology leading growth?
---
IMDEX Limited (ASX:IMD) is a mining services company with solid leverage to gold exploration and development activity. The key attraction for us is the strong IP within the business. Incoming Chief Executive Officer, Paul House shares the exciting pipeline of new technologies.
In our second video, we welcome Paul back to share how IMDEX technologies enable successful cost-effective mining operations. Resources companies are embracing innovation and new technologies to lower cost, increase safety and achieve greater productivity.
In the new technologies arena is COREVIBE – a high frequency energy pulse assisted drilling, with an impressive 30 per cent increase in productivity. Today there are around 1,800 coring rigs that could adopt this technology.
Paul also covers MAGHAMMER and Blast DOG – an exciting co-development project with Orica – the world's largest provider of commercial explosives.





---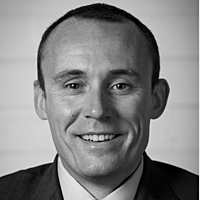 Portfolio Manager
Montgomery
Gary is the Portfolio Manager of the Montgomery Small Companies Fund – a small-cap Australian equity fund investing in 30 to 50 high quality, undervalued small and emerging companies with strong growth potential. The fund invests outside the ASX100.
Expertise