Income should be predictable even if markets aren't
---
The decline in dividends and other traditional sources of investment income is making it harder than ever for investors to find the income they need without taking on too much risk.
The PIMCO Income Fund has delivered a predictable level of income throughout its history, helping thousands of Australian investors to weather changing markets. It follows a flexible approach that can capture opportunities across the US$100 trillion-plus fixed interest investment universe and reduce risk exposure when market conditions demand it.
Since inception, the PIMCO Income Fund has delivered a 4% annualised monthly distribution yield and a 4.89% return (net of fees) p.a.
You can find out more about the PIMCO Income Fund here
---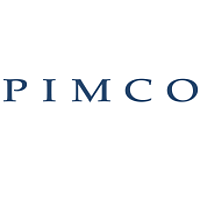 With our launch in 1971 in Newport Beach, California, PIMCO introduced investors to a total return approach to fixed income investing. In the 50 years since, we have continued to bring innovation and expertise to our partnership with clients seeking
Expertise