Interest rates are low for a reason
---
Many equity market investors seem to be falling into the trap of thinking that interest rates are low purely for their benefit. Ironically, if you were to ask the average person in the street, why rates were at emergency levels, they would tell it is because the economy is struggling. 
Yet professional investors seem to be pricing in earnings growth expectations at normal levels, such that low interest rates are seemingly the rationale for paying an ever-higher multiple.
I have been talking about this issue a lot, as I believe it is at the heart of why so many investors are getting their company valuations wrong. If you lower the discount rate (because bond yields are so low) but maintain trend earnings, it is very easy to justify some of the crazy multiples we are seeing. It's seemingly easy but we believe it is wrong.
In our valuations, we always link nominal GDP growth, which is the key driver of earnings, with nominal risk-free rates, which is the key driver of multiples or discount rates. We think that is a really solid foundation on which to base your valuation model and it means your valuations are also less exposed to the vagaries of the economic cycle.
I would encourage investors to think very carefully about using low bond yields as a justification for higher equity market valuations. At some point, there will be a reckoning, either earnings are going to disappoint (because growth is lower) or, over time, rates have to rise. 
Either way, that is going to be a painful process for the share prices of many companies. 
Stay informed in 2020
Stay up to date with Lazard Asset Management latest views. Hit the FOLLOW button below to be notified by email as soon as I publish my next wire.
This wire is part of the 'One thing investors can't ignore in 2020' series. To download the full ebook please click here.
---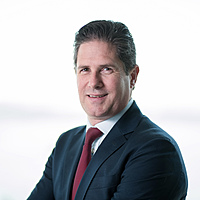 Portfolio Manager/Analyst
Lazard Asset Management
Warryn Robertson is a Portfolio Manager/Analyst on the Global Listed Infrastructure, Global Equity Franchise, and Australian Equity teams. He has been working in the investment field since 1992. Prior to joining Lazard in April 2001, Warryn was an...
Expertise