Invest in megatrends shaping global growth in one simple trade
---
Three long-term structural megatrends shaping global growth are longer lives, better lives and more lives.
The Fidelity Global Demographics Fund (Managed Fund) (ASX:FDEM) seeks to invest in quality companies benefiting from these trends, investing in innovative industries such as IT and healthcare, robotics and automation, and renewable energy.
Focused on quality and growth, the Fund has delivered investors 16.43% pa (net returns) since inception (30/11/12)*. And by investing in companies with strong ESG credentials, we're investing for a more sustainable future.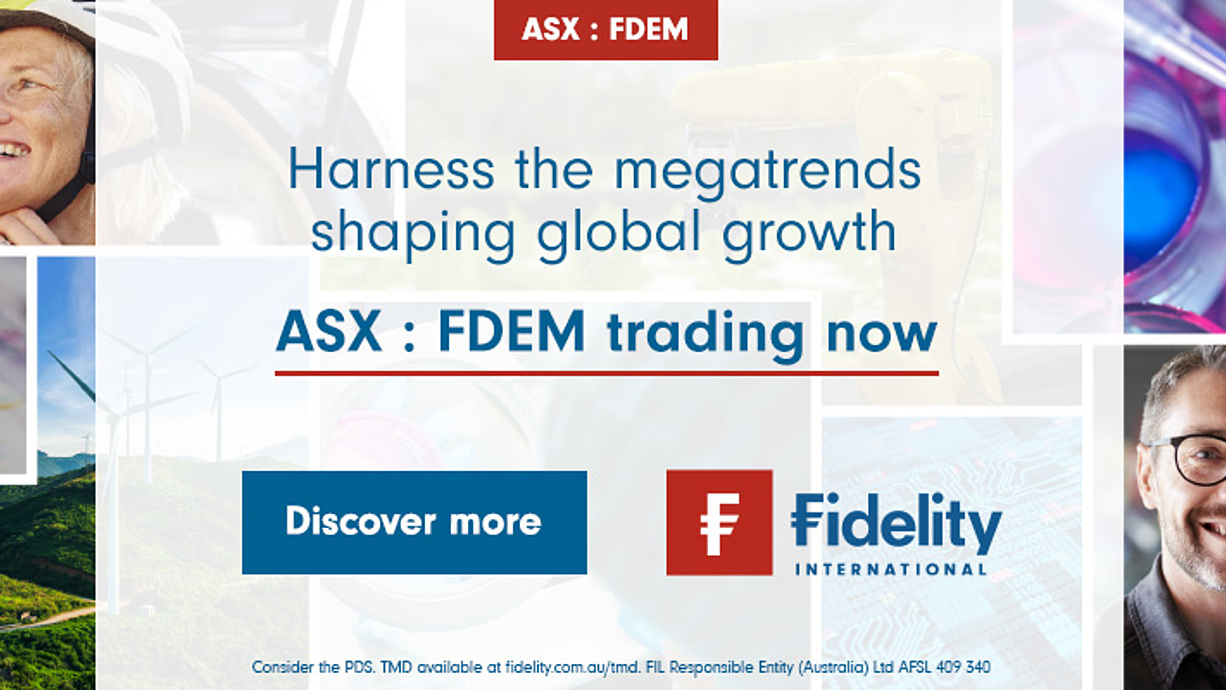 *As at 28 February 2022. Past performance is not a reliable indicator of future performance