Investing in the Loch Ness monster
---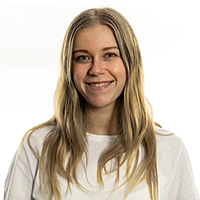 Bella Kidman
Livewire Markets
Cryptocurrency is the Loch Ness monster of money: nobody has ever seen it, no one can keep track of it, its creator remains a mystery and its movement is beyond unpredictable. And just like "Nessie", Cryptocurrency has prompted the formation of two extremely opposed camps: the doubters and the believers.
The question is: Who to side with?
After all, from December 13 2020 to January 8 2021, Bitcoin investors were left with their jaws dropped, and their pockets heavy, as the price rose from $25,386 AUD to $52,375 AUD. That's 106%, in under a month. To put that into perspective, BHP, Australian iron-ore giant, grew at just under 2% per month on average in 2020. 
The believers looked pretty smug.
But since January 8, the price of Bitcoin has dropped 17%, and the doubters were back in business. 
However, this rollercoaster has been rattling along like this for years. 2017/18 saw similar drops and peaks. So what do we make of this incredible volatility? What is it that really moves and shakes this new digital asset class?  In this wire, I will attempt to break down the complex world of cryptocurrency, and discuss its current tailwinds.  And in the second instalment of this collection, I will be reaching out to one crypto bull and one bear to get their thoughts on this asset class. 
This wire will cover: 
A brief explanation of cryptocurrency 
Use of blockchain technology 
Mining 
Tailwinds for investing in cryptocurrency 
 So (deep breath) just what is cryptocurrency? 
That is the million-dollar question. Though it is impossible to get an exact figure, it is estimated that over 100 million Bitcoin wallets exist across the world, indicating the number of users,  And it's not just Bitcoin: around 7,800 active cryptocurrencies exist globally, including Ethereum, Litecoin and TRON. 
Source: Statista Global Consumer Survey 2020 
Yet despite its phenomenal popularity, I find it hard to believe that if you stopped someone on the street and asked them to explain cryptocurrency to you they would be able to, at least in any detail. And it's the intricacies of cryptocurrency that often deter investors from beginning their journey. 
So - deep breath - Let's start with the basics: Cryptocurrency is a form of digital currency or electronic money. 
The emergence of cryptocurrency can be attributed to Bitcoin, the world's first. Bitcoin was initially established in 2008 by a person or group under the alias Satoshi Nakamoto. It is unknown to this day who Satoshi Nakamoto is, where they are from or their age. Initially, Bitcoin was used by the blackmarket, thanks to the ability for users to remain entirely anonymous. However, it is now used globally for other purposes. 
Cryptocurrency is decentralised and unregulated, meaning a governing body such as a central bank does not control its value. Instead, the value of cryptocurrency is determined by how much users buy and sell the currency for. Users of crypto hubs buy and sell coins, making transactions which are usually protected through code. Coins can be earned by the process of 'crypto mining' which involves solving codes to earn Bitcoin (or other forms of cryptocurrency). Ultimately, the value of the currency is dependent on the volume of trading, and how much a user will pay for a coin. I will return to the concept of mining later on in the wire! 
Given the volume of transactions determine the value of the cryptocurrency, the value is inherently volatile and can ultimately fall to zero or triple in a small time frame. An example of this was seen in 2017 when Bitcoin, the world's first cryptocurrency, started the year priced at $1000 USD, ended the year at $20,000 USD and then proceeded to fall to $7,000 USD by early 2018. 
Source: The Economist 
Yet as interest and involvement grows, so does the price of cryptocurrency. This is the key driver behind its fluctuation and hence the difficulty in predicting its future movements. While cryptocurrency is a digital payment method, there is speculation as to whether it will become a universally used currency for simple tasks like buying a coffee. As interest grows in cryptocurrency, the computing power to generate the currency increases. 
In a recent webinar, Damien Klassen of Nucleus Wealth described cryptocurrencies as being hungry for computing power. He provided the example of going to a cafe and having to pay for a cappuccino. To pay for the cappuccino with cryptocurrency would require more power than required for heating the milk for the coffee. This is one risk that, in Klassen's opinion, demonstrates the lack of sustainability behind Bitcoin and its crypto competitors. For more information on cryptocurrency and the basic methods of investing in this asset class, this webinar is worth watching. 
Blockchain technology.  
Cryptocurrency is produced using blockchain technology, which is where this thematic begins to get complicated. 
Bitcoin, like other cryptocurrencies, is often compared to commodities as the supply is limited and therefore can be scarce when too many people enter the market. To ensure that the supply is limited, the processing of cryptocurrency transactions is regulated by blockchain technology. As regular currencies have central banks which monitor and regulate its use, cryptocurrencies use blockchain. Every cryptocurrency will be affiliated with a blockchain, with the most commonly used technology being developed by Bitcoin. 
Blockchain is essentially a technology which records transactions in a 'block' and adds them to a 'chain' which forms a record of all cryptocurrency transactions that have ever occurred. This data is made available to the general public, but is protected through code. This debunks the myth that cryptocurrencies are easy to hack and corrupt. 
For a more in depth explanation on the fascinating yet confusing world of blockchain technology, be sure to read the Investopedia article - 'Blockchain explained'. 
"Mining" 
Further methods to ensure cryptocurrencies avoid corruption and hacking have been implemented, notably mining. No, this isn't mining for coal that we are all familiar with. Crypto mining refers to the process of verifying a transaction. As transactions are made with codes, mining involves solving code to confirm transactions. Mining has become so popular that approximately one transaction is completed every ten minutes - a quick speed for a complex code! Miners are eager to verify as many transactions as possible as they are rewarded with currency, whether that be Bitcoin, ether or one of the many other digital currencies. 
I was also confused on learning this, so I've included a diagram that served me with great understanding. 
Source: The Economist. Note - this diagram refers exclusively to Bitcoin. 
Mining is incredibly complicated. I found that the RBA cryptocurrency explainer article is incredibly useful for understanding all things crypto, particularly mining. It is definitely worthwhile reading for more information. 
Can it keep going up, and up and up? 
So with Bitcoin at soaring prices and interest growing, is now the time to jump in? One major tailwind is currently pushing investors to dip their toes in the water of Cryptocurrency. 
Cryptocurrency, due to its volatility and fluctuation, has been largely untouched by institutions since its conception. At face value, this discourages investors from hedging a bet on these digital payment methods. However, this could be about to change. 

This month, global investment banking giant JPMorgan publicly declared themselves as Bitcoin bulls, issuing a report stating that their price target for Bitcoin could be as high as $146,000 USD. That would be an increase of 332% from its current price. 
As influential institutions like JPMorgan declare themselves as crypto bulls, this will create new entries into the asset class. As explained earlier, with more people in the market, comes a higher price for the currency. As institutions begin to create opportunities to invest in cryptocurrency, this will allow for the price of common cryptocurrencies like Bitcoin to shoot up. 
Conclusion 
The world of Cryptocurrency is complex, but intriguing. And whilst it remains somewhat of a mystery, Bitcoin and its competitors have created, for the first time in decades, an entirely new asset class, with offerings unlike any other. With the entrance of financial institutions such as JPMorgan, we are on the brink of experiencing the rise of an unparalleled currency. But do the risks outweigh the potential? 
Whatever you may think of Bitcoin, one thing remains important to remember - always keep your Bitcoin safe! The last thing you want is to end up like Welshman James Howells who accidentally threw his Bitcoin hard drive in the rubbish in 2013, and after finding out it would be worth $381 million USD today, is searching through landfill! 
In part two of this collection, one cryptocurrency bull and one bear will battle it out with their rationale behind this new asset class. They will provide insight into the future for cryptocurrency and whether or not investors should be seriously considering dipping their toes into the market. To be notified when this wire is published you can click FOLLOW on my profile. 
Never miss an update
Enjoy this wire? Hit the 'like' button to let us know. Stay up to date with my current content by
following me
below and you'll be notified every time I post a wire
Welcome to Livewire, Australia's most trusted source of investment insights and analysis.
---
To continue reading this wire and get unlimited access to Livewire, join for free now and become a more informed and confident investor.
---
---
Bella is a Content Editor at Livewire Markets.
........
Livewire gives readers access to information and educational content provided by financial services professionals and companies ("Livewire Contributors"). Livewire does not operate under an Australian financial services licence and relies on the exemption available under section 911A(2)(eb) of the Corporations Act 2001 (Cth) in respect of any advice given. Any advice on this site is general in nature and does not take into consideration your objectives, financial situation or needs. Before making a decision please consider these and any relevant Product Disclosure Statement. Livewire has commercial relationships with some Livewire Contributors.
---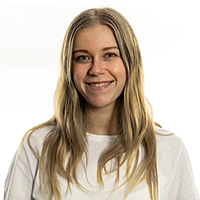 Content Editor
Livewire Markets
Bella is a Content Editor at Livewire Markets.
Expertise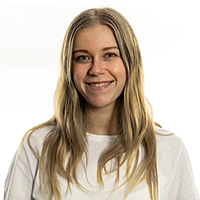 Content Editor
Livewire Markets
Bella is a Content Editor at Livewire Markets.
Expertise