Investor Signposts: Household and Business confidence in focus
---
CommSec Senior Economist Savanth Sebastian takes a look at the economic events scheduled for the week ahead, including the NAB Business Survey, Housing Finance and Tourist Arrivals data.
Another big week of economic events is in prospect in Australia and overseas. In Australia the focus will be on business and household confidence as well as the lending landscape. In China, trade, and inflation indicators are released throughout the week. In the US, Federal Reserve chair, Janet Yellen, gives testimony on the economy while data on retail sales and consumer prices are the highlights.
In Australia the week kicks off on Tuesday with the Australian Bureau of Statistics (ABS) release on housing finance. Despite the tighter lending standards adopted by the banking sector, and based on data from the Bankers Association, it is likely that loans for owner-occupiers (those who want to live in the homes) rose by around 2.5 per cent in May after falling by 1.9 per cent in April. And the total value of all new loans may have risen by 1.9 per cent in the month.
Also on Tuesday the National Australia Bank business survey is released alongside the ANZ and Roy Morgan weekly consumer sentiment survey. The business survey covers key business indicators, a reading on business confidence as well as gauges on prices, wages and finance. The indicators of confidence and conditions have showed encouraging improvement since the Budget, with a particular focus on a lift in profitability.
On Wednesday the monthly Westpac consumer confidence index is released. The weekly survey has shown that households are in a happy place, with confidence levels holding at a 12-week highs. And it is likely that both readings will get a further boost following the improvement in job security and lower petrol prices.
On Thursday, the ABS will release lending finance figures – includes housing, personal, business and lease loans. Total lending statistics fell from 4-month highs in April, down by 3.7 per cent to $70.2 billion.
Also on Thursday, the Reserve Bank releases data on credit and debit card lending. Consumers continue to cut back on credit card debt. In smoothed terms (12-month average) the average balance was down by 0.8 per cent on a year ago. Interestingly credit card accounts lifted by 1.2 per cent in the past year, whilst debit accounts grew by almost 8 per cent – highlighting the shift away from debt.
On Friday. The ABS releases the Overseas Arrivals and Departures publication that has information on both tourism and migration flows. Chinese tourists are still flocking down under. Tourists from Greater China (China and Hong Kong) comfortably exceed those from New Zealand, but tourists from mainland China should pass NZ in their own right in the next few months
Spotlight on US and Chinese data; Fed Chair Testimony
So-called 'top shelf' economic indicators are released in China in the coming week. And in the US Federal Reserve Chair, Janet Yellen, testimony will draw the most interest alongside retail sales and consumer price data released on Friday.
China will actually kick off proceedings over the week – with the release of inflation data on Monday. Similar to what has been seen across the globe, inflation in China has lifted over the past year, but remains well contained. In fact producer prices (business inflation) - which was in a deflationary environment 12 months ago - is now up 5.5 per cent over the year.
In the US, on Monday the Labour Market Conditions index is released alongside consumer credit data. It is widely expected that consumer credit lifted by around $15 billion in May.
On Tuesday, the National Federation of Independent Business releases its Business Optimism index alongside the JOLTS survey of job openings and data on wholesale inventories and sales. For the record inventories are expected to have lifted by 0.3 per cent.
On Wednesday the Federal Reserve chair, Janet Yellen, delivers the "Semi-annual Monetary Policy Report" to the House Financial Services Committee. The hope is that the report and testimony from the Federal Reserve chair will clear up a lot of issues related to how the Fed believes the economy is faring, timing of balance sheet adjustments and where rates are headed over the medium term.
Also on Wednesday the US Federal Reserve releases the Beige Book - the indicator is a 'qualitative' survey of economic conditions across 12 Fed districts - released ahead of Federal Reserve interest rate decisions. In addition the usual weekly data on home purchase and refinancing is issued.
On Thursday, the weekly figures on claims for unemployment insurance are released together with the June data on producer prices and the monthly budget statement. The producer price index (business inflation) is expected to remain tame. Analysts expect a 0.1 per cent rise in the "core" rate (excludes food and energy).
In China on Thursday, trade data (exports and imports) is slated for release. A trade surplus of $42.1 billion is forecast.
And we have to wait till Friday for the key 'top shelf' indicators for the week – namely retail sales and consumer prices. Economists tip a 0.1 per cent increase in June retail sales after the 0.3 per cent slide in May. No doubt fluctuating petrol prices are having a significant influence on the results. Encouragingly core sales (sales less autos and gasoline) are expected to have lifted by 0.3 per cent in June.
The consumer price index is tipped to lift by just 0.1 per cent in June. Excluding food and energy prices are expected to rise by only 0.2 per cent. Clearly inflation remains well contained and allows the Federal Reserve to time to gauge how the economy is faring before raising interest rates.
Also on Friday, data on business inventories is issued, alongside industrial production, and the University of Michigan confidence reading.
Savanth Sebastian, CommSec Senior Economist 
For more Economic Insights, visit (VIEW LINK)
---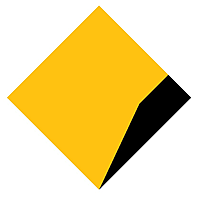 Online Stockbroker
Online Stockbroker
CommSec is Australia's leading online broker. CommSec has been committed to providing the best in online trading since 1995. CommSec helps make informed investment decisions with comprehensive market research, free live pricing and powerful...
Expertise
No areas of expertise