Is autonymous electronic trading influencing the direction of asset prices?
---
Six major global investment banks have already been fined US$6 billion for rigging LIBOR interest rates and foreign exchange markets. It is worth noting that when the ASX 200 dropped 9% in just 3 trading days mid-month, six major global investment banks executed more than 60% of all the trades on the Australian stock exchange.
We have been surprised by the aggressive selling that has hit the Australian equity market. We do not believe that Australian corporates are over geared nor do we feel that Australia is heading into a deep recession. We think it is unlikely that Australia's unemployment rises much higher than 6.5%, hence Australian property prices should not collapse. Therefore domestic banks are looking attractive given their capital adequacy ratios have moved above 13% for the first time.
K2 Australian Fund Monthly is available here: (VIEW LINK)
---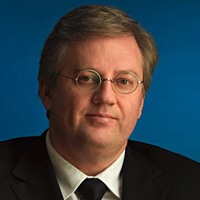 Joint Chief Investment Officer
K2 Asset Management
Mark is a Co-Founder and Executive Director of K2 Asset Management. He is also the Joint-CIO for the K2 investment funds and focuses on the portfolio management of the Asian equity strategy.
Expertise