Is Coles a long-term yield play?
---
The investment quality and portfolio role of the market's newest large-cap stock became clearer recently. Coles Group, which demerged from Wesfarmers and listed on the ASX in November last year, recently held its inaugural strategy day. 
Coles committed to a dividend payout ratio of 80-90 per cent, so this will be a slower-growth, higher-yielding stock that should be able to sustain its dividend as long as the strategy works and pricing in the grocery market stays rational. 
Free cashflow can cover the dividend and capital expenditure commitments, so there is no drag on the balance sheet – where net debt to equity should remain comfortable at ~30 per cent. Return on equity should gradually improve to a solid 20 per cent. There were no major surprises or changes to strategy, so consensus earnings and dividend forecasts are unchanged.
Fourth-quarter supermarket trading was better than expected, with guidance in the upper half of a 1.5-2.2 per cent range. This compares with commentary with the third-quarter results that the fourth quarter was trending like the second quarter at +1.5 per cent. Food price inflation has assisted.
Stock on the rise
The subsequent share price rally to a record high reflects relief there were no negative surprises, and Coles' new status as a yield stock with a secure fully franked dividend: valued by the market when bond yields have fallen to new record lows. Current prices are above Clime's upgraded valuation, derisked for the public statement of capital expenditure, dividend and cost savings targets – and because Coles is proceeding through its first listed year with a stable strategy.
The strategy responds to present-day opportunities and consumer preferences. Coles will add space in growth corridors rather than existing population centres. This makes sense given slow market growth and acceleration online. The range will better match consumer demand for convenience and store differentiation depending on local requirements for value, health and ethnic speciality lines. This should mitigate potential market share losses to online and competitors.
Management calibrated market expectations, and set a lower bar for itself, by forecasting the hardest-ever five years for supermarkets. This extends the bearishness at the interim result call in February. Coles said costs are rising faster than sales as wages and energy bills inflate, new competitive threats are emerging, previous strategies are now fully leveraged and sales are shifting to the currently unprofitable online channel. 
Management will slow floorspace growth from 1.5-2.0 per cent per annum to 1-2 per cent, do more store renewals (75 per annum, up from 50), improve online and extract around $1 billion of costs by 2023 through supply chain optimisation and better sourcing. We like this cost savings target, as large mature companies facing elevated competition and rising costs should always seek efficiency gains elsewhere – and typically have them available as technology improves.
Return to profit growth in 2021
Overall we were impressed by the culture and sense of urgency at the now-independent Coles, which is behind Woolworths in store formats and refurbishments, system upgrades and automation. Coles has to catch up in a slow-growth market which will highlight underperformance.
Coles should be able to increase comparable store sales growth by at least one percentage point per annum from renewing/upgrading its older stores, which would be underperforming the group now. Management's expectation for grocery revenue growth at least in line with market growth is realistic. This will close the gap with the more productive Woolworths, though its own competitive response remains to be seen.
Coles forecast a "return to profit growth" in 2021, which possibly implies downside earnings risk in 2020. The cost savings are back end-loaded and capital expenditure is elevated near-term. Coles also has to cycle the runaway success of its own Little Shop campaign in the September quarter last year, and convenience earnings are set to fall with lower fuel volumes. 
The dividend yield of approximately 3.7 per cent is low for a stock which can't sustainably grow faster than low single-digit due to the maturity of the grocery category, and the 20 PER reflects the current popularity of stocks with perceived dividend security. 
In short, the upside is priced in for the moment and we like the longer-term outlook more than the near term. We expect a better entry point in time, and a level around $12.80 seems interesting.
........
The information provided in this article is intended for general use only. The information presented does not take into account the investment objectives, financial situation and advisory needs of any particular person nor does the information provided constitute investment advice. Under no circumstances should investments be based solely on the information herein. Please consider our Information Memorandum, Product Disclosure Statement and Financial Services Guide before investing in one of our products. Past performance is no guarantee of future returns.
---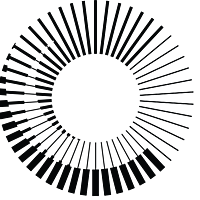 Funds Management & Stock Research
Clime Investment Management
The Clime Group is a respected and independent Australian Financial Services Company, which seeks to deliver excellent service and strong risk-adjusted total returns, closely aligned with the objectives of our clients.
Expertise