Is the economy on the ropes, or getting back on its feet?
---
Recent economic surveys paint a grim picture of business conditions, job ads and home lending. The question is: can the economy bounce back from the pummeling it took at the hands of the COVID-19 lockdown?
As you already know, broad macro-economic data does not hold enormous value for value investors.
The same, however, cannot be said for micro-economic data. Insights into particular industries – think car sales, retail sales and toll road traffic surveys – are directly relatable to the businesses operating in those industries or sectors.
Last week the Westpac Melbourne Institute consumer sentiment survey, the NAB Business Conditions Survey, ANZ Job Ads and Home Loan data were released.
Business conditions for May bounced from -34.1 in April to -23.8. While the recovery is meaningful, we note, as do several analysts, that the trend remains at levels not seen since the recession of the early 90s. Business confidence likewise improved materially rising from -65.4 in March and -45.7 in April to -20 in May. The May level was last seen during the GFC.
ANZ job ads were relatively steady in May, up by 0.5 per cent month-on-month (remember they collapsed -53.4 per cent previously). The year on year data still looks grim down by almost 60 per cent in May.
In April home loans fell 4.8 per cent compared to the prior month (the largest monthly decline in many years and probably due to the shutting down of live auctions), business loans were down 15.7 per cent and personal loans were 17 per cent weaker in April compared to March.
The weaker personal loans continues a trend we have been warning about for some time that credit growth would contract.
The mortgages-in-hardship data we have previously pointed to (about 10 per cent of the big four's mortgage books are in 'hardship') probably drove the 43 per cent spike in mortgage refinancing in April as borrowers chased cheaper rates. Investor loans were down 4.2 per cent for the month, owner occupier loans were down five per cent, but renovations were up 7.8 per cent.
Home loan data is something of a leading indicator for house prices and while we don't expect a housing collapse (our forecast is for a 5-10 per cent pullback), the sun has probably set on the prospect for house price rises anytime soon.
One brighter note came from Westpac's June consumer sentiment survey, which showed a 6.4 per cent bounce to 93.7. It was also up 16.6 per cent to 88.1 in May and now sits at where it was pre-COVID-19. Sadly, as the rest of the data shows, excited consumers don't appear to have the financial wherewithal to state their consumer instincts.
Never miss an update
Stay up to date with my content by hitting the 'follow' button below and you'll be notified every time I post a wire. Not already a Livewire member? Sign up today to get free access to investment ideas and strategies from Australia's leading investors.
---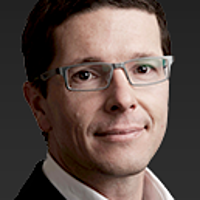 Chief Investment Officer
Montgomery Investment Management
Roger Montgomery founded Montgomery Investment Management, www.montinvest.com in 2010. Roger brings more than two decades of investment, financial market experience and knowledge. Roger also authored the best-selling investment book, Value.able.
Expertise