Is the LendLease (LLC) chart showing more upside?
---
LendLease ended 2016 at about the same levels as where it started. The charts however show that it was in the red for much of the calendar year. One of the major concerns that the market had was with settlement risk. There was a fear that apartment defaults would be a problem. Monday's half yearly results alleviated much of these concerns with LendLease demonstrating less than 1 per cent of apartment defaults. We continue to see a strong pipeline of projects and the company has shown earnings and cash flows to be quite strong. The share price duly jumped up with an initial re-rating by the market, but could it have further to go?
We looked at the LendLease chart in March last year and could see some resistance near $15 that needed to be breached. It has taken the stock nearly a year but we have finally seen this key level get broken. One would be right in assuming that the extra time taken for this breakout is actually a positive sign. During the last year, LendLease has been making "higher lows". This can be seen on the chart with the diagonal line. This indicates buying of the dips, with each dip not being able to get as low as the prior one. This resistance level just under $15 has had a few attempts of being broken. The fact that it has dragged on for a year only makes this level even more significant as the tension builds. With a break above this resistance line now finally occurring, there is more chance that it will draw in the buyers. If LendLease can hold above this resistance line, then it should now start to trade in a new range. The size of this range should be equal to that seen in 2016 (shown with the arrows), which implies an upside target this year of over $17.
Michael Gable is managing director of Fairmont Equities. Any advice is general only. Fairmont Equities uniquely combines both fundamental and technical analysis. Visit www.fairmontequities.com to access our free blog and educational videos.
---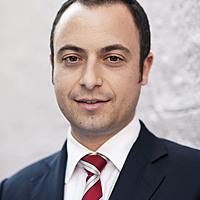 Managing Director
Fairmont Equities
Michael Gable is managing director of Fairmont Equities. We are a small boutique advisory that uniquely combines both fundamental and technical analysis. As a result, our analysis is featured regularly in the finance media such as the Australian...
Expertise
No areas of expertise