Is the VIX the tail that wags the dog?
---
Just after midday in Chicago, around $US100m worth of VIX options were purchased in about 1 second. That is the equivalent to 50% of the average daily turnover. The unusually large purchase was a hedge, or a bet that volatility will rise in coming months in US equities. As most of you know, I am targeting a 10-15% correction from US equities in 2015, hence my initial thought is "a tick up in the volatility index is often preceded by a pullback in US equities". While I was on the prowl for "lead indicators", I thought I would also look at the ASX200 against the DOW. I often say, "The Australian market often leads", but does it? See full report (VIEW LINK)
---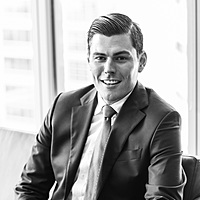 Market Matters is an online investment and share trading advisory service designed for those that want to take their wealth further. We specialise in advice for active share market investors, including those new to the markets or those with a Self...
Expertise
No areas of expertise