Is there a mutiny at the Federal Reserve?
---
In the last week two Federal Reserve Governors have dissented and called into question any increase of Interest rates this year. Is this a mutiny or is it Janet Yellen changing her mind and using Dan Tarullo and Lael Brainard as mouthpieces for a change of course? JCB are of the view, and have been for some time, that the Fed will not be able to raise rates in 2015. The Fed are now completely market driven and terrified of letting the market take any sort of pain at the risk of killing the wealth creation that QE 1, 2 & 3 established. Fed Funds futures contracts have pushed the first expected rate hike to June 2016. Mutiny or not we don't think they hike in 2015.
---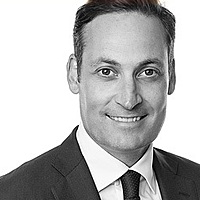 Angus Coote
Jamieson Coote Bonds
Angus established Jamieson Coote Bonds with Charlie Jamieson in 2014. He started his career with JPMorgan in London, before working at ANZ and Westpac, where he transacted the first ever Australian Bond trades for several large Asian Central Banks.
Expertise