It's the end of the trend
---
Investing revolves around numbers. Investors like to focus on numbers, though sometimes, dare I say it, with too much emphasis. Successful investing goes beyond the temporary, static analysis of data, but we'll leave this topic for further discussion another time.

As per always, the August corporate reporting season in Australia has generated series of fresh statistics and numbers. Now the end of the month is beckoning, we might as well start off with the numbers that provide us with fresh new trends and updated, deeper insights.
Observation number one is that corporate Australia remains a bifurcated, multi-speed organism and many of the generalised statistics hide the fact that, underlying, the gap between Winners and Laggards remains large. Whether this swings the pendulum in favour of the positives or the not-so-positives -your typical glass-half-full or half-empty proposition- is very much dependent on the angle one starts off from.
The overall positive impetus from corporate results mostly meeting or slightly beating expectations, showing sharp recoveries and a clear bias towards rewarding shareholders, has ostensibly faded as the month matured.
On the FNArena Results Monitor assessment, as the number of corporate reports increased significantly throughout week 4 of the season, the percentage of 'beats' gradually moved away from the 39.1% it had risen to over the three weeks prior (128 companies in total).
On Monday, with the total number of companies having accumulated to 293, the percentage of 'beats' has fallen below 35%. 
This still indicates a positive reporting season, still above the pre-2020 average of 33%, though no longer as exceptional as the reports that had been delivered over the 11 months post August last year.
Of course, we must also take into account that analysts' forecasts had been rising for 11 months uninterrupted and so it was always a bigger challenge to keep beating those forecasts, in particular when growth in China, momentum in the US and lockdowns in Australia have started presenting fresh headwinds and challenges.
Irrespectively, the negative news that is hiding underneath the numbers from August is that earnings momentum in Australia is now probably past its peak. When all modeling and forecasts have been freshly updated over the coming days, it is likely that August will mark the first month of net negative earnings revisions, in aggregate, ending the strongest and longest positive trend the ASX has experienced over multiple decades.
Investors will be on the look-out for further signs that a new trend might be in the making; one that can have negative implications for the next six or twelve months ahead.
A fierce recovery in dividends
According to CommSec, whose data analysis runs until last Friday, 84% of Australian companies are back in profit, which marks a significant improvement from last year, but the long term average is higher, at 88%. Moreover, and best not forgotten, for many ASX-listed companies government support and central bank stimulus have been key contributors to the sharp recovery in profits and cash flows.
This fact remains somewhat masked by the never dissipating desire among Australian boards to pamper and reward shareholders, and August witnessed a fierce recovery in dividends, accompanied by share buybacks and special/bonus payouts. Nevertheless, CommSec reports 18% of all reporters in August are not paying out anything to shareholders. This compares with a long-term average of 15%.
A year ago 31% did not pay out a dividend; by February that percentage had dropped to 21%. So, 82% of companies are now paying a dividend pushing up the aggregate cash pay out by 70%. Almost 60% of companies increased their dividend, only 13% had to cut it.
Capital returns through special payouts and share buybacks have become one of the stand-outs this month, and both banks and bulk commodity producers in particular featured prominently. When it comes to lifting dividends in general, all of financial institutions, food retailers, mining companies and telcos have contributed.
The total in dividends paid out to shareholders from this August reporting season might end up nearly double the total amount of last year (up 98% thus far).
Aggregate revenues lifted by 5% over the year to June, with 77% of companies on average increasing their top line by 18.1%. The aggregate net profit rose by 32% on the year prior. Cash holdings improved by $154bn to a record $210.7bn, but only 58% of companies are responsible for that increase.
On FNArena's assessment, thus far only 21.5% of companies delivered a 'miss' on market expectations, which is at the lower end of historical statistics, but the percentage has been climbing throughout the week past.
Rising costs, if not because of difficulties in finding skilled labour, have been held responsible for most disappointing performances, but covid and renewed lockdowns had a significant impact too, in particular when companies were asked to quantify guidance for the year ahead.
Unsurprisingly, those companies that came out with a quantified FY22 guidance, in particular if that guidance carried a positive undertone, have been rewarded this season, including the likes of WiseTech Global (ASX:WTC), James Hardie (ASX:JHX), Charter Hall (ASX:CHC), Goodman Group (ASX:GMG), Amcor (ASX:AMC), Mirvac Group (ASX:MGR), Telstra (ASX:TLS), and Stockland (ASX:SGP).
Forward guidances that were not so well received, at least not initially, included CSL (ASX:CSL), AGL Energy (ASX:AGL), Seek (ASX:SEK), Ansell (ASX:ANN), Origin Energy (ASX:ORG), Aurizon Holdings (ASX:AZJ), and Link Administration (ASX:LNK).
On Macquarie's analysis, some 16% of all companies to date did not issue guidance because of covid.
It is Macquarie's view that when it comes to highlighting some of the best corporate results that have been released thus far, investors should direct their attention towards WiseTech Global (ASX:WTC), Reliance Worldwide (ASX:RWC) and Medibank Private (ASX:MPL), but also Perenti Global (ASX:PRN), City Chic Collective (ASX:CCX), ReadyTech (ASX:RDY), Uniti Group (ASX:UWL), Macmahon Group (ASX:MAH), Eagers Automotive (ASX:APE), and AdBri (ASX:ABC).
As far as prominent sissers and missers are concerned, a2 Milk (ASX:A2M), AGL Energy, Appen (ASX:APX), Boral (ASX:BLD), Bravura Solutions (ASX:BVS), Kogan (ASX:KGN), Lendlease (ASX:LLC), Link Administration, Monadelphous (ASX:MND), nib Holdings (ASX:NHF), oOh!media (ASX:OML), Origin Energy (ASX:ORG) and Platinum Asset Management (ASX:PTM) spring to mind, as well a number of smaller cap miners and energy producers, with special mentioning of Afterpay (ASX:APT) and Woodside Petroleum (ASX:WPL) whose share prices proved immune but only because of pending deals in the making.
Remarkable, also, is that the numbers of 'beats' versus 'misses' for the ASX50 look decidedly different. FNArena's Monitor currently stands at 35.7% in beats against 31% in misses. 
Clearly, smaller cap companies are still outperforming their large cap peers on the ASX. At least that trend of the past couple of years has remained unchanged.
This observation is backed up by Macquarie, whose analysis shows more negative revisions to forecasts have gone to Top100 companies with ex-100 smaller caps faring better. Financials have been outperforming all other sectors on this aspect in August.
All up, and before all reports are in the open with subsequent re-modeling and updates by stockbrokers' analysts, it looks like FY21 will place average growth in earnings per share for ASX200 companies on circa 26.5%. This compares to a -20% decline a year ago and circa 10% growth expected for the year ahead. But as said: the latter number is now under downward pressure, thanks to delta.
Looking over the hill
To showcase the market's ability to look beyond the immediate and over the hill on the horizon, look no further than travel agent Flight Centre (ASX:FLT). The release of its FY21 financials has been highlighted as a particularly weak set of results, though strictly taken it proved in-line with market forecasts, probably illustrating how low those forecasts had been set.
Flight Centre has been in existential crisis for most of the past 18 months, and the business is still struggling under the duration of renewed lockdowns in NSW and Victoria, but the share price is refusing to lay down. On current forecasts, the consensus price target sits at $16.66 and that's exactly where the shares are trading at as we approach the end of August.
The apparent resilience in Flight Centre shares matches a similar resilience for other covid-victims and shows investors are prepared to sit and wait in anticipation of a change in fortune which should arrive as soon as lockdowns are being lifted and the prospect of borders re-opening becomes a realistic point of focus.
Of course, when it comes to picking Winners from winning the war against covid, companies immediately on investors' mind would be the airports, travel agents, airlines, hotels, cinemas and leisure activities, but today's share market contains many more companies that stand to benefit from the prospect of successfully morphing into more 'normalised' societies yet again, including the likes of CSL, Ramsay Health Care (ASX:RHC), IDP Education (ASX:IEL), Audinate Group (ASX:AD8), and others.
In contrast, investors have become more cautious towards those companies that benefit from lockdowns and closed borders. Here it is good to realise by now today's covid-beneficiaries also include BlueScope Steel (ASX:BSL) and Sims (ASX:SGM), point out analysts at Macquarie. They believe current elevated US steel prices are not sustainable with a direct warning to investors: rapid falls in prices of lumber and iron ore show that when market dynamics change, the trend reversal downwards can come quickly and without proper warning beforehand.
Having said so, indications are coal producers might be the next commodity segment temporarily swimming in cash in the year(s) ahead.
Will Value return to favour?
Allowing people to again move around and opening up borders will no doubt inspire a rally in stocks that are part of the so-called 'Value' trade on equity markets, but will it lead to a repeat of what happened between October and March when news about vaccines triggered a seldom seen sharp turn in market momentum in favour of financials, resources and other cyclicals, with Quality and Growth temporarily in the sin bin?
For that to happen, and to be sustained, the Value trade must be backed up by government bonds selling off, I believe, with sharply rising bond yields providing the necessary motivation to move money out of highly valued Quality/Growth and into lower valued cyclicals.
The problem with that scenario is that global growth is currently decelerating while market participants seem content with the general sentiment that this year's spike in price inflation is but a temporary phenomenon. Yet, many a forecaster is still projecting 10-year US treasuries at 1.80% or higher by year-end.
The enigma of the coming months does not stop with central banks or bonds. So far, equity indices haven't had a decent correction because underlying market momentum has simply flip-flopped between Value and Quality & Growth, and back and forth again. Will this remain the scenario for the months ahead?
A bit of cash might come in handy
Analysts at CommSec are cautious for the year ahead, though still positive. They expect the ASX200 to move inside a range of 7500-7700 by mid-2022.
In the background, however, sits Macquarie's observation the latest OECD leading indicator suggests the US cycle is slowing faster than after the GFC. And the Federal Reserve is preparing for less monetary stimulus ("tapering").
It's probably a fair assumption to make that things are likely to become less straightforward, more volatile now that earnings forecasts are no longer rising, effectively removing one solid piece of support that has kept share market indices in a firm uptrend since last year.
I would as yet not be too worried about it all, but a bit of cash on the sideline might come in handy before the year is over.
Stay up to date with the FNArena Reporting Season Monitor
FNArenas final Reporting Season Monitor will be available via my profile at close of business on Friday the 3rd of September. Visit my profile to access my latest reports.
Rudi Filapek-Vandyck
FNArena
........
Livewire gives readers access to information and educational content provided by financial services professionals and companies ("Livewire Contributors"). Livewire does not operate under an Australian financial services licence and relies on the exemption available under section 911A(2)(eb) of the Corporations Act 2001 (Cth) in respect of any advice given. Any advice on this site is general in nature and does not take into consideration your objectives, financial situation or needs. Before making a decision please consider these and any relevant Product Disclosure Statement. Livewire has commercial relationships with some Livewire Contributors.
---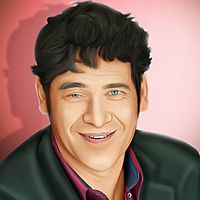 FNArena is a supplier of financial, business and economic news, analysis and data services.
Expertise