It's time to add A-REITs to your portfolio
---
With increased volatility caused by geopolitical tensions and rising oil prices, defensive sectors such as REITs are starting to look attractive again.
A-REITs have been sold off as much as -8% year to date compared to the broader market of -5%, on the back of an anticipated aggressive rate hike cycle. The market is expecting the official cash rate to rise to over 2% by the end of 2023 from current levels of 0.10%. Our views depart from consensus in that we believe inflation is more transitory due to supply chain bottlenecks and labour shortages, which will dissipate as the economy recovers from the pandemic. All the disinflationary forces prevalent in the past decade remain – an aging population, technology, and globalisation.
We believe that interest rates will rise from these very low levels, but the amount and timing will be fewer and further apart, thereby supporting further investor interest in the oversold A-REIT sector.
Key takeaways from the last reporting season include:
Valuations remain strong, particularly for industrial, self-storage, and convenient retail. For discretionary retail and the office sector, valuations are bottoming out and improving. The sector is trading at an 8% discount to NTA (excluding fund managers such as Goodman Group (GMG), Charter Hall Group (CHC), and Centuria Capital Group (CNI)).
Growing expectations of rising rental collections and improved visibility of earnings, particularly for retail REITs given the end of the rental code of conduct in NSW and VIC.
Strong balance sheets, with the sector's average gearing of 27% further supporting growth through acquisitions and developments.
An improving economic backdrop of record low unemployment, rising business and consumer confidence, supporting commercial property market fundamentals, lowering vacancy and fewer rental abatements.
Strong earnings forecasts of over 20% for FY22 as retail rebounds from the COVID drag and fund managers such as GMG, CHC, and CNI continue to upgrade earnings.
We continue to support REITs with positive free cash flow and a strong balance sheet to provide earnings growth through acquisitions and developments. The portfolio is also leveraged to long-term secular trends with over 20% exposure to healthcare, retirement living, data centres, manufactured homes estates, and childcare centres, all of which offer diversification and more sustainable earnings growth.
Learn more
More information about Amy's fund can be found here. Watch the fund's latest webinar here, or contact us to learn more about the Pengana High Conviction Property Securities Fund.
........
Pengana Capital Ltd (ABN 30 103 800 568, Australian financial services license number 226566) is the issuer of units in the Pengana High Conviction Property Securities Fund (ARSN 639 011 180) (the "Fund"). A product disclosure statement for the Fund is available and can be obtained from our distribution team. A person should obtain a copy of the product disclosure statement and should consider the product disclosure statement carefully before deciding whether to acquire, or to continue to hold, or making any other decision in respect of, the units in the Fund. This report was prepared by Pengana Capital Ltd and does not contain any investment recommendation or investment advice. This report has been prepared without taking account of any person's objectives, financial situation or needs. Therefore, before acting on any information contained within this report a person should consider the appropriateness of the information, having regard to their objectives, financial situation and needs. Neither Pengana Capital Ltd nor its related entities, directors or officers guarantees the performance of, or the repayment of capital or income invested in, the Fund.
---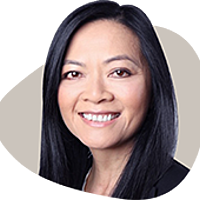 Fund Manager - Pengana High Conviction Property Securities Fund
Pengana Capital Group
Amy is portfolio manager of the Pengana High Conviction Property Securities Fund, and has over 20 years of property funds management experience. Previously, Amy has worked at Charter Hall/Folkestone for 6 years, managing a high conviction...
Expertise