It was a lively day for investors in social media giant, Facebook (FB)
---
It was a lively day for investors in social media giant, Facebook (FB). The stock closed over $50 per share, up 2.4% on the day, but was as low as $46 at one point and as high as $56 last night in after hours trading. FB surprised the markets with much higher than expected profits. The company posted a $0.25 per share profit on revenues of just over $2 billion, well over the consensus estimate of $0.19 per share on $1.9 billion in revenues. The gains were driven primarily by strong mobile ad sales. However, the stock experienced wild swings as investors showed concern over the company's potential loss of active teen users. Apparently, teens are migrating to Instagram (owned by FB) and Twitter. It certainly bodes well for Twitter's upcoming IPO, which is starting to look like an excellent buying opportunity.
---

Follow Jay Soloff's wires
---
---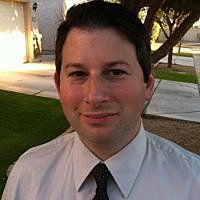 Research Analyst
Argonath Financial
I'm an investments analyst for a US-based independent investment research firm. My focus is on economics, options, and all types of stocks, but especially tech, Internet, and renewable energy companies. I have experience as a options market...
Expertise
No areas of expertise