Japan: Change we can believe in?
---
As an aside to our normal blog series on global topics, Morphic periodically does a more in-depth piece as part of what we call our "Perspectives Series" to enable a deeper dive into some topics. This week, Jack Lowenstein, Joint CIO of Morphic, has published a piece to coincide with the 1st of June launch of Japans's new Corporate Governance Code. Whilst Japan can produce some world class companies (think Toyota), within the investing community Japan is notorious (though not alone) for it's disregard for external investors. These changes are part of the "third arrow" of microeconomic reform and are at the same time the most exciting and the most mundane (the first two entailed more QE; yen depreciation; and fiscal stimulus). If companies can be cajoled into a focus on shareholder returns, the upside for investors is very very large over the medium term and is why investors should not ignore Japan. For the full report please read it here: (VIEW LINK)
---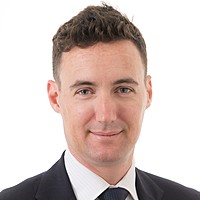 Co Head Global Equities (ex-Asia)
Ellerston Capital
Chad co-founded Morphic Asset Management in 2012. As a stock picker Chad is also a generalist but has strong regional knowledge of Europe and the Americas. He has also been awarded the CFA Charter.
Expertise