JB Hi-Fi Full Year Results
---
We're keeping a very close eye on electronics retailers like JB Hi-Fi (ASX:JBH). Not only are they exposed to any slowdown in the economy, but they are also exposed to changes in conditions for real estate & renovation demand (especially The Good Guys) as well as credit conditions.
In addition to the above considerations, investors must also contemplate the impact of Amazon on consumer behaviour, price expectations and therefore margins.
In a note to clients this morning (prior to JB Hi-Fi reporting) UBS analyst George Tharenou made the observation that; "renovations are just rolling over; as tighter credit & falling home prices see the slump in loans broaden";
Tharenou added;
Tighter credit thesis playing out: home loans drop 8.4 per cent y/y, worst since Apr-16
"Our credit tightening thesis is playing out. The value of home loans (ex refinancing) dropped by 1.2% m/m in Jun-18, to the lowest level since Aug-16; and slid by 8.4% y/y, the largest fall since Apr-16. The weakness is still driven by investors (-2.7% m/m, -18.1% y/y), but owner-occupiers are also showing the first sign of weakness by just turning negative (-0.2% m/m, -0.1% y/y).
Lead indicators for renovations suddenly slump; activity about to roll over
"Over the last year credit tightened & home prices fell, but only recently is this negatively spilling over to renovations. A broad retracement in lead indicators of renovations suggest activity is about to roll over. 1) Total (new + established) home sales fell 8-10% y/y to the ~lowest level in 20 years; and 2) declining listings suggest ongoing weakness in sales ahead; 3) owner-occupier loans for alterations & additions slumped ~20% y/y (contrasting the solid up trend in recent years); 4) which suggests further weakness in A&A building approvals, which flipped from a trend of ~+10% y/y in prior months, to -9% in June. However, the negative consumption impact is yet to be seen with household goods volumes still up a strong 3-4% y/y, albeit will likely happen with a lag."
Implications: renovations cycle is turning negative as falling house prices bite
"Looking ahead, we still expect credit tightening to see home loans drop 20%, with little chance of a rebound given already record low rates. This will see credit growth ~halve in coming years. But the 'new news' is the negative spill over to renovations; with a retracement in approvals, loans & sales. Nominal renovations are 2.0% of GDP & grew a strong 5-15% y/y during the house price boom years from 2014-2017. But, as house prices slowed, renovations also moderated; & we are making an early & non-consensus call A&A are likely to turn negative ahead. Hence, while new home building approvals have been stronger than expected, total dwelling activity is set to keep falling modestly."
JB Hi-Fi Full Year Results
JB Hi-Fi reported its results for the 2018 full financial year and they were largely in-line with market expectations.
Revenue grew +21.8 per cent to $6.854 billion, which was in line with the company's previous guidance. Breaking down the revenue: JBH Australia's revenue was up 9.4 per cent to $4.5 billion, JBH New Zealand was down 1.1 per cent to A$213.3 million and The Good Guys produced $2.101 billion.
In terms of same store (like-for-like) sales growth; JBH Australia grew 6.2 per cent and JBH New Zealand grew 2.4 per cent. Backing out the +6.3 per cent same-store-sales growth for the third quarter FY2018 year-to-date (YTD) implies less than 4.9 per cent same store sales growth in the last quarter. And because TV sales are believed to have been brought forward into June, thanks to the FIFA World Cup, the numbers suggest April and May might have experienced some weakening of momentum. We wonder whether it could have something to do with the conditions pointed out by UBS above.
The Good Guys reported same stores sales growth of 0.9 per cent.
FY2018 net profit after tax (NPAT) of $233.2 million was marginally above the company's May guidance of $230 million. The market consensus was for $231 million. We note, as we have done many times before, $233 million of net profit on sales of almost $7 billion is just 3 per cent.
The JB Hi-Fi brand produces the bulk of the group profit with the branded stores delivering earnings before interest and tax ( EBIT ) of $292 million.
For The Good Guys, EBIT margin declined slightly to $61 million.
Margin pressure?
To better understand the competitive and economic environment, investors can look to trends in gross margins. This is where the effects of pricing will be felt. If competition is intensifying, management may have to respond by cutting prices in order to maintain market share and/or make life tougher for a competitor. Either way, cutting prices means a lower profit than might have otherwise been realised and so consumers benefit at the expense of shareholders.
JBH Australia's FY2019 Gross Margin was 22.17 per cent, down 7 basis points on FY2018.
The New Zealand business produced a 17.66 per cent Gross Margin, which was 49 basis points lower than last year, and The Good Guys Gross Margin of 20.28 per cent, was 99 basis points lower.
Relatively high inventory turnover of more than six times, suggests the lower margins are evidence that competition remains intense.
Guidance
Management offered a FY2019 sales target of $7.1 billion (up 4.6 per cent on FY2018), which is slightly below consensus of $7.13 billion. We note that this guidance includes JB Australia, which in turn includes five new stores. Therefore, the guidance of 4.6 per cent growth in revenue doesn't imply very meaningful same stores sales growth
We note, as others are sure to, that management might be acting conservatively (and plan or hope to beat their guidance) or they are being realistic given Amazon and the deteriorating household backdrop noted above by UBS.
---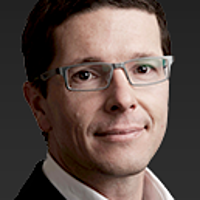 Chief Investment Officer
Montgomery Investment Management
Roger Montgomery founded Montgomery Investment Management, www.montinvest.com in 2010. Roger brings more than two decades of investment, financial market experience and knowledge. Roger also authored the best-selling investment book, Value.able.
Expertise