JB Hi-Fi shorters running for cover
---
In an extremely challenging operating environment, characterised by falling house prices, declining wages and a subdued consumer, JB Hi-Fi has once again defied the sceptics and delivered a record result.
The experienced management team, led by arguably one of Australia's best retailers in Richard Murray, has delivered NPAT of $249.8m, up 7.1% on the prior year and 3% ahead of market expectations. All other key performance metrics as shown in the table below indicate solid growth across the board.
Source: JB Hi-Fi Limited FY19 Results Presentation
Better than forecast like-for-like sales growth in each of JB Hi-Fi Australia, New Zealand and The Good Guys chain was the underlying driver of a successful FY 2019 result. In particular, Q4 comparable sales for JB Hi-Fi Australia were up a strong 3.3%. 
The robust performance demonstrates the strength of the JB model as a one-stop destination centre with the biggest brands, lowest prices and exceptional product knowledge and customer service. 
The core JB Hi-Fi Australian business continues to impress the market with new growth categories. This year the key growth categories included the connected home, fitness devices and communications.
Shorters running for cover
The bears, and there are plenty of them, with massive short interest of over 16m shares or 14.4% of the company, were betting that JB Hi-Fi's profits would decline given the almost perfect storm of negativity affecting the Australian consumer over the last 12 months. We expect some of them to capitulate and cover their shorts today. In particular, the market was expecting The Good Guys margins to be negatively impacted from intense competition. 
The market has clearly underestimated this division with gross margins for The Good Guys gaining 33bps to 20.61%, the key to driving a strong 20% increase in EBIT to $72.9m for the division. JB have navigated pre-election uncertainty, weak house prices and an extremely weak consumer to once again overcome the naysayers.
JB still looks undervalued from here
Despite challenging current conditions, JB Hi-Fi is well-positioned for further growth in the year ahead as they continue to reinvest in their store network and online offering. The company has provided sales guidance for FY20 of circa $7.25b which is broadly in line with analysts' estimates. 
Looking forward, the consumer should benefit from lower mortgage rates, tax rebates, easing in lending standards and a stabilisation of house price declines. If history is any guide, we believe management are being conservative with their outlook and are well positioned to surprise on the upside as the year progresses. 
JB have a unique competitive offering of scale, superior supplier partnerships, quality located stores, multichannel capabilities, product innovation, exceptional customer services and the enviable position of having the lowest cost of doing business (CODB) relative to major Australian listed retailers and international consumer and electronic retailers. JB Hi-Fi is a world class retailer which enables it to maintain an advantage over traditional competitors and new entrants. 
Trading on just over 14x earnings and with a near 5% dividend yield, we believe the shares remain undervalued. 
Protect against volatility but don't sacrifice growth
With market volatility an increasing fact of life, we know that capital preservation is paramount. Keeping a watchful eye gives us the confidence to invest in equity markets to generate long-term growth but whilst preserving capital during volatile periods. Stay up to date with our latest Livewire insights by clicking 'follow' below, or contact us for further information. 
---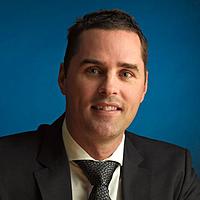 Investment Manager
K2 Asset Management
Josh joined K2 in 1999 and has over 22 years of investment experience. He dedicates his time as a Portfolio Manager on stock selection within the Australian equity strategies. Prior to joining K2, he was an equity sales trader at BT Alex Brown.
Expertise