JCB's (brief) take on FOMC
---
This is the first time in decades that the FOMC have focussed on global growth concerns and how they tie in with the US economy. This is aimed squarely at the effects of a strong USD. They want and need it lower. The lowering of the dot-plot is the Feds way of joining the global currency war - albeit subtly. Today's DOVISH Fed assessment adds pressure to USD positioning. We have long argued that a reversal of USD appreciation will be required to rebalance global markets. This puts the RBA is a shocking position of out of cycle rate hikes and stronger AUD currency both delivering a material tightening of financial conditions. Rate cuts will not be passed through in full by Aussie banks hungry for Net Interest Income stability (eroded badly due to credit spread widening with 30% of funding offshore - Note what happened in NZ last week where none of the banks passed on full 25bp cut, mostly Australian banks over there too) so ultimately, Joe average will not notice much change in his hip pocket but currency would be materially weaker helping rebalance non-mining sectors. But that's just not happening. All eyes to today's employment report. If it is weak we expect 50bp of cuts delivered in 2 x 25's.... Over to you RBA.​
---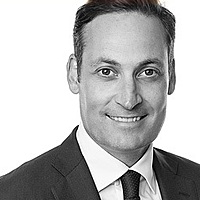 Angus Coote
Jamieson Coote Bonds
Angus established Jamieson Coote Bonds with Charlie Jamieson in 2014. He started his career with JPMorgan in London, before working at ANZ and Westpac, where he transacted the first ever Australian Bond trades for several large Asian Central Banks.
Expertise