The buy now pay later space has grown rapidly in Australia over the past 2 years. The number of users has increased from circa 400,000 in 2015/2016 to approaching 2 million in 2017/2018 with younger millennials (born 1981 to 1996) and centennials born 1994 to 2010) the prime users.
Investors have had the opportunity to benefit in this rapid growth with most BNPL companies seeking listing on the ASX to secure more capital for growth. Two companies, AfterPay and Zip have cracked the $1bln market cap with AfterPay blowing this away being a genuine market darling with a capitalisation of $8.1bln. Other stocks in the sector include Flexigroup (FXL), who has sought to reinvent itself, Splitit (SPT), Sezzle (SZL) and the about to list OpenPay and Tyro.
More than four in five consumers (86%) who had used a buy now pay later service in the last 12 months plan to do so again. General comments from consumers believe that BNPL allowed them to buy more expensive items, spend more than they normally would, or make more spontaneous purchases.
What is of concern, is that 23% of users, used a credit card to make their repayments under their BNPL arrangement.
Trying to make sense of which company's in the sector are worth owning and which ones will struggle is the secret that institutional investors seek. What are the chances AfterPay will have a market cap of $16bln in 2 years' time versus say Zip having a market cap of $3bln?
Having seen a presentation with Peter Gray, COO of Zip, its business model is more of a hybrid of traditional payments & BNPL rather than a pure BNPL. As such, Zip is probably a more risk averse model than many of its competitors. Zip has two main products, ZipPay, which is its BNPL product offering funding up to $1000, and ZipMoney which has more similarities with traditional credit products, offering finance on purchases between $1k to $10k. Revenue wise, Zip receives 40% of its revenue from ZipPay (BNPL product) v 60% for ZipMoney, its traditional credit product. As competition and regulation increase in the BNPL space, the fact that Zip has a more diversified revenue model should hopefully decrease its volatility in revenue.
Zip has a robust application and client onboarding process which surprisingly has received a tick from both NAB and WBC. It cost Zip $10 to onboard a new customer v a stated cost of $400 by the big banks. By doing a customer ID credit check and having detailed transactional data identity process, Zip's loss rates are running at 1.7% v credit card averages of 4%. In the last Qtr Zip added an additional 147,000 customers bring its total to 1.4million.
Zip believe that the BNPL industry accounts for 17% of all retail transactions. This is split, 32% instore v 68% online. The recent strategic agreement with Amazon in Aust & NZ (although non exclusive) is the first BNPL option for customers using Amazon in Australia, and will no doubt put Zip in the box seat to do further deals with Amazon in other jurisdictions.
These announcements along with the Zip share price retracement from $5.60 to $3.96 have given investment bank UBS cause to upgrade its recommendation to Buy with a target price of $4.80 per share.
---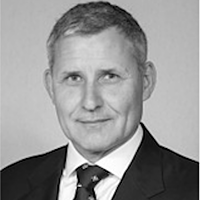 Investment Strategist, Equities
Mason Stevens
With over 30 years of experience in financial markets, Rod has a strong background in both equity and debt derivative markets and equity and debt capital markets, having held positions at ASX, Ords/JP Morgan, Deutsche Bank, BITG and Origin Capital.
Expertise