Like buying Xero four years ago
---
Do you ever wish you'd bought Xero four years ago - before the price increased six-fold? Well, you may not be able to turn back the clock, but there's nothing stopping you looking for early-stage versions of Xero, or other local winners, in offshore markets. 
So we recently asked three partnering fund managers - Jordan Cvetanovski from Pengana Capital Group, Bill Pridham at Ellerston Capital, and Paul Mason from Paradice Investment Management - to pick one of their global positions with a lookalike on the ASX and to then explain how the companies compare.
Read on to hear about a newly-listed Xero equivalent in Japan; a faster-growing, and cheaper, version of Medibank in the US; and the Dulux analogue that's trading on a far better multiple. 
Freee – The Xero of Japan
The majority of our stock positions do not have a similar comparable in the Australian market however one recent addition, Freee (4478 JP), is very similar to locally listed Xero (ASX:XRO). 
Freee was listed on the Japanese market as a new IPO in early December and we accumulated our position on the first day of trading as we considered the long-term growth prospects and earnings leverage of the business were not being reflected by the market post its listing.
Freee has similar characteristics to Xero in that it has very strong unit economics as the leader in cloud-based accounting software solutions. Freee has 55% market share of SaaS delivered accounting products in Japan with significant market presence Japanese startups as they are more attune to cloud-based alternatives.
Cloud accounting software adoption in Japan is running at just over 14% compared with 53% in the US and over 61% in Australia and represents a long runway of growth ahead at very high incremental margins.
While the value proposition between Freee and Xero is not directly comparable given the maturity profile of each business, we find it useful to look at the trajectory of Xero as a potential indication of where Freee could evolve to over the next several years.

At the end of Xero's 2016 fiscal year it had 717k subscribers underpinning $207m of revenue at 76% gross profit margin. Over the next three years as the business grew revenues at a 38% clip and gross profit margin increased 8% the incremental margin associated with the business became very apparent and the market added $4.8bn to Xero's market cap over the period.
Now the analogy is quite interesting in that we anticipate Freee to grow revenues at a 50% CAGR over the next three years with gross margins increasing 250bps to 81.5% at which point we see the business as becoming EBITDA positive compared with its negative 43% EBITDA margin forecast for this year.

Freee's IPO price of ¥2,000 implied a market cap of US$960m and provided great share price performance out of the gate as its current price reflects greater than 50% returns. We consider the strong run as reflective of near-term expectations (and Xero paving the path of market knowledge), however over the next three years, we should benefit from significant compounding as the business scales into its strong revenue growth.
UnitedHealth Group: Cheaper and faster-growing than Medibank
Jordan Cvetanovski, Pengana Capital Group
Similar to the private health insurers in Australia such as Medibank Private (ASX:MPL), UnitedHealth Group offers private health insurance to individuals in the US and internationally. 
However, UnitedHealth is actually significantly more diversified as it also provides health services including medical care, data and analytics, and pharmacy care services, and offering private health insurance to individuals is probably the least attractive part of UnitedHealth's business. Furthermore, these medical services are provided not just to individuals but to an array of customers including care providers, employers, governments and life sciences companies.
Due to better secular tailwinds, a better business mix and a more favourable regulatory environment, UnitedHealth has grown and continues to grow at a much quicker rate than Medibank Private. In the last five years, UnitedHealth has grown profits by about 20% per year, nearly double that of the 12% per year achieved by Medibank Private. 
Going forward, UnitedHealth is expected to grow profits by mid-teens per year whereas Medibank Private is expected to achieve little to no growth. Despite these differences, UnitedHealth is currently cheaper than Medibank Private, trading on a 18x PE compared to more than 20x PE for Medibank Private.
Kansai Paint
Paul Mason, Paradice Investment Management
Kansai Paint is a paint and coatings producer listed in Japan. For comparison, the most similar (formerly) listed business on the Australian Stock Exchange is Dulux Group. Interestingly, the business which acquired Dulux was Nippon Paint, Kansai Paint's largest competitor in Japan.

In our view, Kansai Paint offers a nicely diversified set of attributes, split roughly evenly by Architectural, Industrial and Automotive paint. This is critical as it means business is not overly dependent on any one sector at a given time.
From a geographic perspective, approximately 45% of the business comes from Emerging Markets such as India, Indonesia and Africa, which offer compelling growth to offset the more gradual top-line growth in its home market of Japan.
Globally, there has been significant consolidation in the specialty chemical markets, especially in the coatings subsector. Large industry players such as Sherwin Williams, PPG, Nippon and even Warren Buffett's Berkshire Hathaway have acquired paint assets over the years, giving us a nice comparative set for takeout valuations.
Dulux was acquired at approximately 16x EBITDA. Kansai Paint trades on 13x EBITDA whilst boasting higher growth rates, broader diversification and a margin expansion opportunity. 
Kansai Paint have a full suite of opportunities ahead of them; divestures of Emerging Market assets at high valuations, being a consolidator of assets in the US market, or potentially becoming a takeout candidate themselves. 
Summary
Global equity market capitalisations are fifty times greater than Australia's, and investing globally is, therefore, a bit like buying your groceries at the supermarket rather than buying them at the local milk bar. 
And as well as the 'global supermarket' having many choices that 'the local milk-bar' has little or none of, there are better-value equivalents of 'local brands' too:
As we heard, Bill Pridham at Ellerston Capital looked at Freee which has similar characteristics to Xero in that it has very strong unit economics as the leader in cloud-based accounting software solution. While Xero increased its revenue at a staggering CAGR of 38% over 3 years, he expects Freee to grow revenues at an even higher CAGR of 50% over the next three years. 
Jordan Cvetanovski at Pengana pointed at a US-listed business similar to Medibank Private that has grown profits by about 20% per year (versus 12% per year for Medibank) yet trades on 18 times (versus >20 times for Medibank).
Japanese-listed Kansai Paint, nominated by Paul Mason from Paradice Investment Management looks like the recently acquired Dulux Group which was picked up at around 16 times EBITDA, versus Kansai Paint trades on 13 times EBITDA, which also has better growth and numerous positive catalysts ahead. 
So, if you are ever frustrated at the nosebleed valuations an ASX stock that you want to buy, perhaps take a drive and have a look at what's on offer in the same category at the global supermarket down the road. 
Why the fundies never sell these stocks
If you enjoyed hearing from Bill, Jordan and Paul, we also asked them what the longest standing global position in the fund is, and whether it still has long-term potential.  

Loyal but unloved: 3 stocks craving your attention
The guys also asked recently outlined the thesis for the most underappreciated global stock in their portfolio. 
Hit FOLLOW to get it first
Be the first to get the next wires like this, by hitting the FOLLOW button below.  
---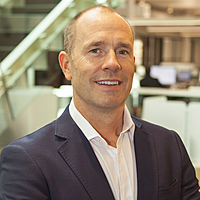 Alex happily served as Livewire's Content Director for the last four years, using a decade of industry experience to deliver the most valuable, and readable, market insights to all Australian investors.
Expertise