Livewire Christmas Cracker #12: Two stocks positioned for strong growth
---
In our new 'Christmas Cracker' series, each morning through to Christmas we will bring you a top insight for 2018 from one of our contributors. Today's insight is by Andrew Tang, Morgans. 
The festive season is usually kind to equities. For the past 25 years, December has recorded the best monthly returns for both Australian and US equities at around a 2% average gain. Furthermore, both markets have recorded gains in December more than 75% of the time over this period. The theory goes that lighter market volumes (due to market participants taking holidays) restricts the supply of equities for sale, making it easier for buyers to push up prices.
As we look ahead to 2018, markets remain in a sweet spot with global growth becoming entrenched and inflation still conspicuously absent. Interest rates are expected to rise gradually leaving businesses with a decent backdrop to work with and healthy growth puts the world in a better position to deal with the next downturn. A key question for 2018 is whether investors continue to shrug off geopolitical risks including escalation of tensions in North Korea, increased trade protectionism and the future of the EU. Furthermore, higher interest rates usually signal a close to a bull market, so investors should be prepared for a return to more normal levels of market volatility.
Solid returns are still achievable in this market; however, these should not come at the expense of investors taking on excessive levels of risk. We highlight two of our High Conviction names that we think are best positioned for strong growth in 2018.
Link Administration (LNK) - we are attracted to its significant levels of recurring revenue (>70%) backed by 3-5-year contracts in a relatively defensive industry (funds administration and registry services). Moreover, the synergy target from the recent CAS acquisition of £25m would appear to be conservative given the company's track record of extracting value from previous transactions. Trading on a 18x FY19F PE (first full year of CAS acquisition), we think LNK is inexpensive for a stock of its quality
Senex (SXY) – is ideally positioned to make a material impact on the east coast gas market with two gas projects expected to transform earnings over the next few years. The oil price has recovered considerably (on a combination of balanced global supply and deteriorating shale fundamentals) which is supporting our view that the US dollar will re-enter an inflation cycle. SXY is leveraged to rising oil prices through its existing oil production and longer term through its oil-linked WSGP gas sales agreement with GLNG.
The full box of Crackers
For the full box of Livewire Christmas Crackers, please click here.
---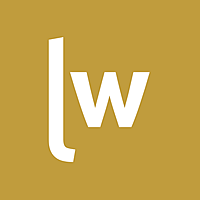 Livewire Exclusive brings you exclusive content from a wide range of leading fund managers and investment professionals.
Expertise