Livewire Christmas Cracker #8: Get ready for volatility in 2018
---
(Ed Note: first published December 2017) In our new 'Christmas Cracker' series, each morning through to Christmas we will bring you a top insight from one of our contributors. These will be diverse and could be a macro call, sector view, stock idea, or even some useful tech. Today's insight is from Chris Manuell, Jamieson Coote Bonds. 
Get ready for volatility in 2018

JCB is excited by the prospects for 2018 from a volatility perspective as we feel that the probability of some of the tail risk events that were expected to surface in 2017 will materialise, just as the business cycle starts to peak, right into a withdrawal of central bank liquidity. 
Deutsche Bank estimates the rolling 12-month change in the combined balance sheet of the top four central banks (Fed,ECB,BoJ,BoE) will reduce to around zero by August 2019. This liquidity withdrawal is also augmented with the Fed on a tightening crusade and credit conditions in China poised to decelerate. 
Turning off the global liquidity tap will have ramifications through the global markets, particularly following on from the historic period of low volatility and aggressive hunt for yield. Investors should keep in mind that equity volatility was below average in the year leading up to the peak month preceding the 13 prior US bear markets. 
We feel the proliferation of investment vehicles such as ETFs and risk-parity funds has swung too far and creates a precarious environment that will be tested under the blowtorch of a liquidity event. The feedback loop of this phenomenon should transmit into a pickup in volatility which will cause some contagion through the industry and test the resolve of these vehicles.
Closely watching credit
The asset class JCB will be monitoring like a hawk in the coming year will be credit, as we feel the cracks are starting to appear with a cheeky preview recently when the market corrected in high yield.
Credit spreads are the cleanest gauge of private sector risk premia as credit provides the conduit for the economic machine to work. Credit appears to currently be in the final topping phase, which in Dow Theory parlance, is the distribution phase. This is the period where economic news is better than ever, media begin to disseminate increasingly bullish stories and speculative volume and public participation picks up.
In theory, the informed investors or 'smart money' begin to 'distribute' before anyone else starts selling.  Currently, we have global manufacturing data at the highs, rampant speculation in the product as European High Yield bonds are trading at a lower yield than the US Treasuries (definition of insanity) and declining terms and covenants.
This is all part of the cocktail that we feel will become highly problematic for credit markets in 2018, as a transitory spike in US inflation in Q1, a hiking Fed and a surge in volatility provide the catalyst for a decent widening in credit spreads. 
In summary 
JCB feel 2018 will be a year where the rubber meets the road, with a combination of the Central Bank liquidity withdrawal at the end of the global business cycle feeding into a liquidity event that will create a spike in volatility and plenty of tactical investment opportunities.
The full box of Crackers
For the full box of Livewire Christmas Crackers, please click here.
---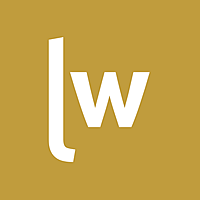 Livewire Exclusive brings you exclusive content from a wide range of leading fund managers and investment professionals.
Expertise