Location & Timing: The rules of property investing
---
With all the focus on residential property, investors could be forgiven for forgetting that other property classes exist. But between office, industrial, retail, and healthcare, there's a whole world of property out there that remains unexplored for many investors. With this in mind, this week's guest on The Rules of Investing is Tim Slattery, CEO of APN Property Group, who's led over $8 billion worth of property deals in Australia and Europe. Tim's experience covers everything from retail and office, through to healthcare and industrial. This in-depth interview covers some of the risks and opportunities in Australian property today, how the GFC changed the face (and balance sheet) of the AREIT industry, and how ecommerce is transforming industrial property today.
"Getting the timing right is key. People talk about 'location location location'; the mantra for investing in property. I think you could nearly say that 'timing timing timing' is also critically important. If you get the timing wrong, you can lose a fortune."
Links discussed:
1:38 – Tim explains how he made the transition from law to investing early in his career, and some of the benefits this background has given him.
3:50 – Important lessons from the GFC.
8:19 – The risk of contagion: could the downturn in residential property affect the broader property market?
12:01 – The market cycle: what behaviours are we seeing that might give a clue about the cycle stage?
14:19 – A time for discipline: why investors should be cautious in the market today.
16:51 – Getting a grip on the supply/demand equation.
20:50 – The case for cash: Why APN have "substantial acquisition capacity" in their property funds, plus how the AREIT sector has reduced leverage since the GFC.
21:45 – The biggest risks in Australian property.
25:00 – The best opportunities in Australian property.
27:09 – How Amazon and ecommerce more broadly are changing the face of industrial and retail property.
29:11 – Tim shares an 'evergreen' article that he really enjoyed.
30:49 – Tim shares a lesson for his younger self.
31:38 – We hear which stock he'd own if the stock market were to close for 5 years.
More information
APN Property Group are a specialist real estate investment manager that actively manage real estate funds on behalf of institutional and retail investors. More info.
---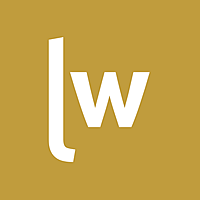 Livewire Exclusive brings you exclusive content from a wide range of leading fund managers and investment professionals.
Expertise