Managing Cash in a Crisis
---
The role of a cash allocation in a portfolio has once again come to the fore. A 36% crash followed by a 25% rally will do that!

Two arguments Livewire contributors have made when considering the role of a cash allocation are that 1) timing when a market will crash/bounce is difficult; and 2) that in the long-run you want to be close to fully invested in equities.
We broadly agree with both these conclusions. That said, cash can play a role, particularly if used strategically during a crisis.
With any investment strategy you need to be clear as to what you are trying to achieve. This has direct relevance when considering the level of cash holding a portfolio should or shouldn't have.
For example, if you do not plan to touch your capital for twenty years then you can afford to be fully invested as you have time to ride out volatility. Similarly, if you are more than fully funded for retirement and your pension phase you can afford to take some additional risk.
Conversely, if you do need to draw either income or capital from your investments within the next decade then exposure to sequencing risk becomes a much more material consideration. Or, if you are not yet fully funded for retirement then capital preservation may move higher up the priority list.
In the latter stages of a bull market, a strategy that holds large cash positions is almost certainly going to trail the market. 
These are certainly the toughest markets for a conservative portfolio, as indices often rise sharply in the latter stages of a bull-run. Yet it is precisely these markets when a large cash position is about to become very useful.
Our cash weight for the Lazard Defensive Australian Equity Fund started at just under 35% at the end of January. To give some context we were roughly fully invested from 2012 to 2015 with the cash weight steadily increasing since then as valuations looked increasingly stretched. The orange line in the chart below shows what would have happened to the cash weight if there was no trading done between the 31st of January and market close on the 17th of April (the fall in value of the equity component, naturally increases cash weight).
Exhibit 1 - Managing Cash in a Crisis
As at 31 March 2020. All opinions and estimates are as at the date of this presentation and are subject to change. For illustrative purposes only. Source: Factset, Lazard Asset Management Pacific Co.
The blue line shows the cash weight actively managed in the portfolio. You can see that our cash weight increases even faster through the sell-off, reaching a higher absolute level of over 50% in early March.
This occurred as we appreciated some sectors and stocks were going to be materially impacted in this unique COVID-19 downturn and they were sold form the portfolio. These included travel related stocks, equity market linked stocks and some financials. The second notable move was we started to reduce the cash weight from 16th March when the equity market was still falling.
Adding to our existing holdings that were now more attractively priced was the main use of cash in this period. From late March, the reduction in the cash weighting accelerated. New stocks were bought in this period in the gaming, defensive retail, REITs with low discretionary exposure and food production sectors with the general rise in equities also mathematically lowering the cash weight. This optionality would not have been possible in a fully invested portfolio.
A Conservative Portfolio Today
Our positioning is summarised below:
Cash exposure – While the market has fallen since mid-February, we think at an aggregate level it is not yet attractive, and as a result we still hold around 30% cash. The Australian economy is going to have its biggest hit since the great depression and the Index is trading at the same level as the beginning of 2017.
Defensive Exposures – Including supermarkets Coles and Metcash. We have also added Aurizon and Telstra

Resources & Energy Exposures – Alumina, Whitehaven, Woodside and Rio Tinto are all low on the cost curves and are debt free or very lowly geared. As exporters, they benefit from the lower AUD.

COVID-19 Sensitive – We hold no discretionary retail. We exited Flight Centre in late February before major travel issues hit market and sold market linked Pendal and IOOF before equity market fall.

Geared Exposures – Toll-roads Atlas Arteria and Transurban are both geared, but in our view have sufficient liquidity to deal with lockdowns.

Financials - The portfolio holds no banks.

The Cash Debate
Our contribution to the 'cash debate' is that while long run cash levels should be low for most investors, there are times in both markets and investment life cycles were cash can play a crucial role in protecting capital and lowering volatility. In addition, holding cash provides the opportunity to add to equities at opportune times.
In a volatile market, conducting fundamental valuation research on every stock position is a must. There are many stocks in the Australian market that are priced on unrealistic growth assumptions and we believe that they are candidates for a de-rating. Meanwhile at the other end of the spectrum there are some deep value stocks that may not survive this economic shock. If a company is overpriced or exposed to unappreciated risk, our view is that it should be excluded. If an investor cannot find sufficient opportunities for sustainable income and capital growth, then cash should be an option.
While cash is the ultimate defensive asset, it can also be an offensive weapon if deployed strategically during times of volatility. 
Learn more
Stay up to date with our latest insights by hitting the follow button below.  
---
Follow Aaron Binsted's wires
---
---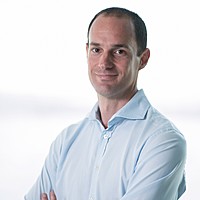 Portfolio Manager/Analyst
Lazard Asset Management
Aaron Binsted is a Portfolio Manager/Analyst on the Australian Equity Team with Lazard Asset Management Pacific Co. Aaron commenced working with Lazard as an analyst in December 2002 and became a portfolio manager for the Australian Equity...
Expertise