"Market Correction" or something more sinister?
---
Readers/Investors will have had plenty to read on the subject of a "correction" over the weekend and today. Radio stations leading with "market correction" headlines is often a sign that we are near the end of a sell off. We give our take on the sell-off and some valuable links to some independent reading for investors. (VIEW LINK)
---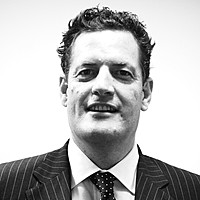 Director and Head of Wealth Management
Wentworth Securities
Tom is a Founder and Head of Wealth Management. For the past 10 years, he has been running the Wentworth Model Portfolios, focusing on macroeconomics and tactical equity positioning. These portfolios were initially created as a solution for "core...