Masters Series Digital Pass Tickets Now Available
---
Next Thursday Livewire will be making available videos of our inaugural Master Series. This unique investor event brings together four of Australia's most talented investors to discuss the challenges and opportunities for investors today.
In order to access the videos members will need to purchase a 'Digital Pass' that will allow them to unlock three pieces premium content via the Livewire website. A brief synopsis of each of the videos is below and the videos will be available on the Livewire website from Thursday the 29th of March.
*Please use the email address assigned to your Livewire account when purchasing your Digital Pass
Video 1: What's changing, where it's going and how you should play it
Jonathan Shapiro from the AFR will host a one on one interview with Brett Gillespie Head of Global Macro at Ellerston Capital. This deep dive will give you front row seats to get inside Brett's analysis, current views and investment strategies. The focus will be on big-picture moves and the outlook for interest rates, currencies, bonds & equity markets.
Video 2: How to survive and prosper when markets get bumpy
Hamish Douglass, Phil King and Steven Ng are without doubt three of Australia's most successful fund managers. With a unique blend of investment styles, this lively panel session will uncover the strategies that can deliver alpha through the full investment cycle. Hear about the most exciting companies they have identified in global and domestic equities and learn about the different ways they insulate their portfolios against market meltdowns. The session will be hosted by Matthew Kidman.
Video 3: Buy Hold Sell: 5 late cycle gems
Get first access to a special episode of Buy Hold Sell featuring Steven Ng and Phil King. The focus will be on those can prosper in the late stage of the business cycle.
---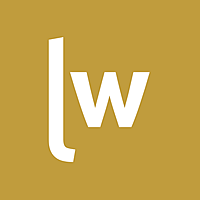 Livewire Exclusive brings you exclusive content from a wide range of leading fund managers and investment professionals.
Expertise