Mayday, Mayday. But For Whom?
---
Most commentators still talk about "the market", but there hasn't been a general trend in the Australian share market since 2013. Instead, investors have had to deal with moving parts and segments that do not always trend in synchronicity. Now the calendar says "May" and investors have become jittery. The top end of the local share market either has corrected already (resources & telcos) or is undergoing a correction right now (banks & retailers). In recent weeks price momentum seems to have shifted to second tier growth stock laggards, such as Webjet, TechnologyOne, ARB Corp, others. Are third tier, smaller cap stocks next or is weakness at the top now too much to bear in the seasonal dip? In my view, the answer to the question comes down to whether we will see genuine Risk Off kicking in, or not. My Weekly Insights: (VIEW LINK)
---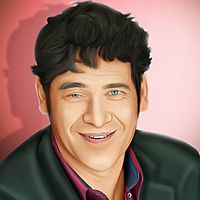 FNArena is a supplier of financial, business and economic news, analysis and data services.
Expertise