Meet Adrian: The dentist with a sweet tooth for healthcare stocks
---
When I put out the call inviting Livewire readers to share their investing journey, I was struck by the diversity of philosophies that our readers employ. One response that stood out came from Adrian, a 41-year-old dentist who's first investing memory is of calling his mother after school to deliver price updates on her favourite shares. Investing is in the family!
But what really stood out about Adrian's story was the level of detail that goes in to tracking his performance. Attached to his initial email were two recent monthly portfolio reports of the calibre you'd expect to receive from a professional manager. The reports included a market overview, summary of his portfolio trading activity and a portfolio performance update. They were incredible.
This discipline has helped Adrian build confidence. It's clear that he has strong conviction in his process and the numbers to back it up.
I hope you enjoy his story! 
Name: Adrian
Employment Status: Employed
Investment goals: A nest egg for my two children, and extra curricular activities
Products used: Equities and investment property
Biggest portfolio holding: CSL (19%)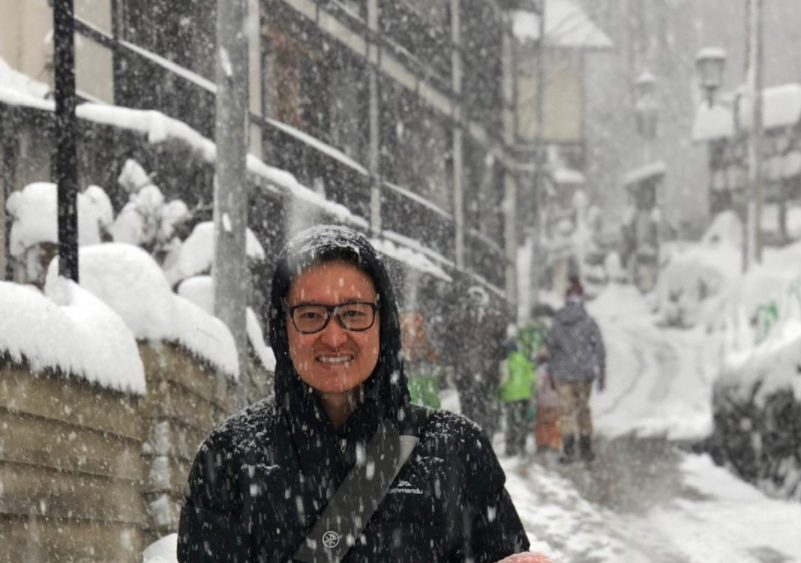 Adrian is hoping to get to Japan for a ski trip when COVID restrictions ease (image supplied)
How old are you and how long have you been investing?
I am 41 this year and have been investing since I was 21. I am still working full-time as a dentist.
I grew up watching my parents invest in the stock market. I have vivid memories of coming home from primary school and turning on the television and wanting to check the stock prices for my mother's favourite shares and ring to update her at the office. At that time in Singapore, the share prices were listed on the television via "teletext" which used to be updated every few minutes or so.
My first trade was when I was 21 when I could legally open my own share trading account. I bought 1000 shares in an overseas bank (DBS Singapore) for $13.80 and sold it for $14.90 one week later. I was absolutely thrilled to have earned that amount of money in such a short amount of time. I remember rewarding myself with a Jamie Oliver cookbook. Since then, I have been "hooked" onto the share market and have been earnestly following the ASX since 2005.
Tell me about your investing objective. What are you hoping to achieve?

The share portfolio currently serves as a nest egg for my two children currently in primary school to give them the best financial head start. The dividends from the portfolio covers our living expenses, which includes the children's education and their seemingly never-ending extra-curricular activities, as well as our holidays.
Which products do you use to implement your strategy?

Shares / Equities through ANZ ETrade and Commsec. (There are investment properties but I thought it would not be relevant in this discussion).
My daily routine consists of reading the AFR and The Australian in the morning. I then would quickly scan through Hotcopper for any interesting trading halts or price sensitive announcements. Lunch time involves a quick check of the portfolio. After work, I like to catch up on Ausbiz and of course, reading livewiremarkets.com.
Which are your top 5 holdings?

CSL (19%)
Mineral Resources (MIN) (13%)
Fisher and Paykel Healthcare (FPH) (9%)
Brickworks (BKW) (5%)
Sonic Healthcare (SHL) (5%)
How would you describe your Australian shares strategy? 
The portfolio consists of a large percentage in healthcare stocks (approx 40% in total). I believe that it is advantageous to invest in sectors that you are familiar with to have an added edge. You would know the ebb and flows of the sector as a whole and have better insights compared with other investors.
CSL was first purchased around 2014 when the market was still working through the CSL purchase of SEQIRUS. I recall CSL issuing a profit upgrade sometime in 2017 and bought more of CSL. At the same time, they managed to turn SEQIRUS into a profitable business.


When a company first issues a profit upgrade, it is usually a great time to buy because the upgrade cycle can have a powerful upward share price momentum for years to come. 


I have trimmed down my holdings in CSL in 2020 because it became too large a percentage of my portfolio.
FPH and SHL were purchased because they are recognised as great businesses that are leaders in their field. However, I sense the general consensus amongst the professional fund managers now is that the demand for their products and services will normalise soon, so their share prices have come under pressure lately. Having said that, their share price charts shows a Bottom Left to Top Right trajectory over a long term period, so I am happy to hold them for the foreseeable future.
MIN first came onto my radar when Emma Fisher from Airlie Funds Management highlighted MIN as her pick during the 2019 Sohn Hearts and Minds Conference. TDM Growth Partners (which I regard very highly) have invested in MIN since their IPO. I finally purchased MIN in 2020. It turned out to be a very lucky purchase and will continue to hold it until the tide turns in the mining sector (whenever that is, is anyone's guess)
BKW is my solid defender in the "football team". Beautiful consistent growing dividends over decades, widely diversified business thanks to their holding in Washington H Soul Pattinson (SOL), joint ventures with Goodman in the industrial space, leveraged to the housing market uplift with their bricks business, significant land banks etc etc. There is plenty to like about this company.

Do you have a "worst investment"? 
My worst investment by far was investing in CIMIC Group (CIM). The share price had come down from a high of $49 to around $32 in mid-2019 and I purchased it then. They were still winning many construction projects from the government. There was chatter about takeovers and privatisation by their Spanish parent company ACS Group via Hochtief. They then announced a large write-down of their Middle East venture as well as scrapping their dividend and the share price fell sharply and I exited my position.
Lessons: Never catch a falling knife. Just wait for the tide to turn with the first upgrade. Don't invest in companies that you are not entirely familiar with. Don't invest in companies with opaque, obscure accounting.
When you have a losing position, what's your process for dealing with it?

My father tells me that the first sell is the best sell. This is very true when a company issues the first downgrade. There are usually 2 to 3 more to follow.

Just steer clear until the next upgrade. Much easier said than done though. I have in the past continued to hold onto these losing positions in the hope that they will recover and turn around soon. They have turned out to be bad costly mistakes. It is painful to take a loss, knowing that your research and due diligence was wrong.
I have found it beneficial to cut losses and get rid of the emotions attached to these losing positions. Much better to redeploy your capital and recover from there. I once heard that the true mark of a great fund manager is how fast and well you bounce back from inevitable losses.
How does Livewire help with your investing process? What can Livewire do better?
My favourite section of Livewire is Patrick Poke's podcast, The Rules of Investing.

Always fascinating to dig deeper into the heart and mind of well-respected professionals in the investment circle and understand their investing background and philosophy.
Buy Hold and Sell is also interesting, especially when they have differing views.
Who are your favourite Livewire experts and contributors 
I encourage investors to subscribe to their favourite fund managers' monthly newsletters to gain a better insight as to what they are really investing in, versus only listening to their stock tips on various media channels. I have been pleasantly surprised on rare occasions because what they promote as their stock tips have not necessarily matched their portfolio positioning in their newsletters.
Lessons learned as an investor
Learn how to manage your emotions, especially fear and greed. Always be humble about your winning trades/investments. Do celebrate your success but don't get over-confident or cocky. Conversely, don't beat yourself up over your losses. Learn from them and try not to make the same mistakes.
Start to track your investment performance monthly. Journal your trades and calculate your portfolio gains/losses for the month. This provides a statistical foundation to your investing performance and you will find that you are much more focused and disciplined in your investing.
If you get 7 out of 10 trades/investments your way, let your winners run and cut your losses early, you will outperform most professional fund managers. Don't believe anyone who says they get it right all the time.
Can you tell us something about a personal passion, or ambition
We love to travel to Northern Asia during their winter months. Our family holidays the past few years have been trips to Japan for their food, soaking in their culture and skiing/snowboarding. We cannot wait to start travelling again. 
Enjoying Livewire's Meet the Investor Series?
If you enjoyed hearing about Adrian's experience please give this wire a 'like', and if you know someone that might enjoy the article why not send them the link.
You can see all the interviews in this series by clicking here
Education
Meet Tom: The 22-year-old investing like Peter Lynch, so he can afford a house
Education
Meet Liz: She's curious, kind and bought Afterpay at 3 bucks
---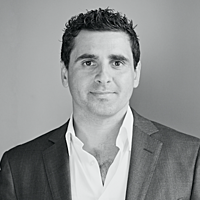 Co Founder
Livewire Markets
Livewire is Australia's #1 website for expert investment analysis. We work with leading investment professionals to deliver curated content that helps investors make confident and informed decisions. Safe investing and thanks for reading Livewire.
Expertise