Meeting with the CFO - Kidman Resources
---
At the start of every year we publish our Equity Strategy Key Themes report, which as the name suggest discusses the key themes our team believes will impact asset prices and our equities portfolios over the coming 12 months. Within this report we also nominate a bucket of stocks (typically 5 to 10 stocks) which we believe will outperform over the next 12 months. These are not short-term, speculative trade ideas. These are quality companies (in our view) with positive long-term drivers, which we believe may have short-term share price catalysts.
Our 8 key picks for 2019 included Kidman Resources (KDR), which recently received a takeover bid from Wesfarmers (WES). We have been positive on lithium for some time now, publishing our first thematic report into the sector in October 2016. Whilst we never invest in a company with a view (or hope) it will be acquired, it is always nice to have your positive view on the assets and long-term prospects validated so quickly. Even minus the bid, we believe KDR on a long-term view, with its attractive long-dated, low cost assets with high-grade lithium deposits, is an attractive proposition. No doubt the path to realising the gains seen in recent days would have taken much longer and would not have been linear.
Our positive view on KDR was really solidified after our meeting with the CFO Frederick Kotzee late 2018. Whilst we were sold on the long-term drivers, the meeting really helped us understand the specific nuances with KDR including upcoming key share price catalysts. This is why we place significant emphasis on meeting with company management teams. It will not come as a surprise to anyone it is more critical in the small to mid-cap space. Most often than not the key picks which have performed the best over the coming 12 months have been on the back of management meetings and key share price catalysts.
Our past picks which were a standout
2017 (6 key picks) - The a2 Milk Co (A2M) +261.3%; Nine Entertainment (NEC) +56.4%
2018 (10 key picks) - Afterpay Touch Group (APT) +107.7%; Qantas Airways (QAN) +18.1%.

Our bucket of key picks (on average) in 2017 & 2018 outperformed the market. Our 2019 cohort is currently also outperforming the market.
Disclaimer

This document is provided by Banyan Tree Investment Group (ACN 611 390 615; AFSL 486279) ("Banyan Tree").
The material in this document may contain general advice or recommendations which, while believed to be accurate at the time of publication, are not appropriate for all persons or accounts. This document does not purport to contain all the information that a prospective investor may require. The material contained in this document does not take into consideration an investor's objectives, financial situation or needs. Before acting on the advice, investors should consider the appropriateness of the advice, having regard to the investor's objectives, financial situation, and needs. The material contained in this document is for sales purposes. The material contained in this document is for information purposes only and is not an offer, solicitation or recommendation with respect to the subscription for, purchase or sale of securities or financial products and neither or anything in it shall form the basis of any contract or commitment. This document should not be regarded by recipients as a substitute for the exercise of their own judgment and recipients should seek independent advice.
The material in this document has been obtained from sources believed to be true but neither Banyan Tree nor its associates make any recommendation or warranty concerning the accuracy or reliability or completeness of the information or the performance of the companies referred to in this document. Past performance is not indicative of future performance. Any opinions and or recommendations expressed in this material are subject to change without notice and Banyan Tree is not under any obligation to update or keep current the information contained herein. References made to third parties are based on information believed to be reliable but are not guaranteed as being accurate.
Banyan Tree and its respective officers may have an interest in the securities or derivatives of any entities referred to in this material. Banyan Tree does and seeks to do, business with companies that are the subject of its research reports. The analyst(s) hereby certify that all the views expressed in this report accurately reflect their personal views about the subject investment theme and/or company securities.
Although every attempt has been made to verify the accuracy of the information contained in the document, liability for any errors or omissions (except any statutory liability which cannot be excluded) is specifically excluded by Banyan Tree, its associates, officers, directors, employees, and agents. Except for any liability which cannot be excluded, Banyan Tree, its directors, employees and agents accept no liability or responsibility for any loss or damage of any kind, direct or indirect, arising out of the use of all or any part of this material. Recipients of this document agree in advance that Banyan Tree is not liable to recipients in any matters whatsoever otherwise, recipients should disregard, destroy or delete this document. All information is correct at the time of publication. Banyan Tree does not guarantee reliability and accuracy of the material contained in this document and is not liable for any unintentional errors in the document.
The securities of any company(ies) mentioned in this document may not be eligible for sale in all jurisdictions or to all categories of investors. This document is provided to the recipient only and is not to be distributed to third parties without the prior consent of Banyan Tree
---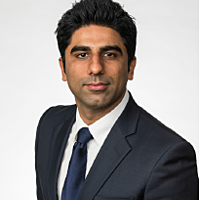 Investment Manager / Director
Banyantree Investment Group
Investment Manager and Director at Banyantree Investment Group, with responsibilities across equity and multi-asset strategies. Zach has over twelve years' experience including portfolio management and sell-side investment research.
Expertise