Meta Platforms Update: Post Q3 Earnings Analysis
---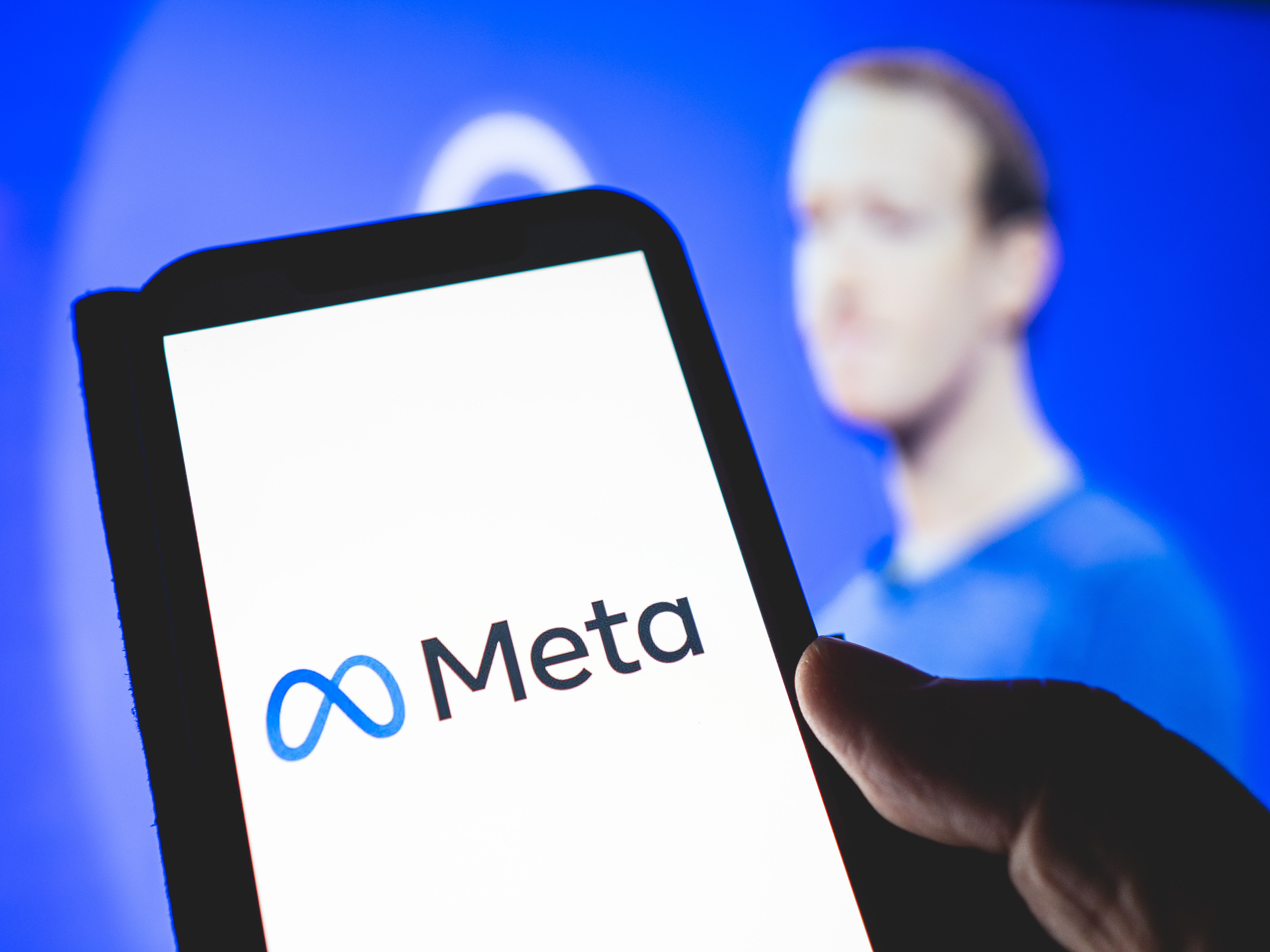 Recently analysts and market commentators have been quite skeptical about the future of Meta Platforms following its third quarter earnings in early November. Decoding Meta's results and founder/CEO Mark Zuckerberg's accompanying remarks, it is clear Meta is no longer just a social media and digital advertising company.
Increasingly Meta is focusing more of its resources towards its virtual and augmented reality division, 'Reality Labs'. Mark Zuckerberg is going all in on his vision for the metaverse and Holon believes Meta has a commanding lead against competing VR/AR headset makers. However, the question remains, will AR/VR take off? Or is the metaverse just another MySpace moment? While there is no doubt great uncertainty surrounding the future of the metaverse, we believe the opportunity for virtual reality applications is enormous, with Meta Platforms the best-placed company in the space to benefit from this secular trend in the years ahead.

Earnings summary
For Meta's core Family of Apps (FOA) division, the company reported strong user engagement across Facebook, Instagram, and WhatsApp. Year-on-year daily active users grew 5.7% to 3.71 billion, while ad impressions increased by 17%. Investors, however, were spooked by mounting operating costs and expenses directed at Meta's Reality Labs division. The company's research and development expenses grew 45% year-on-year (YoY) while capital expenditures ballooned to a record US$9bn for the quarter. To address the sharp increase in costs, Zuckerberg highlighted that the company would focus on reducing its total expenses in the coming quarters, including lowering the rate of hiring.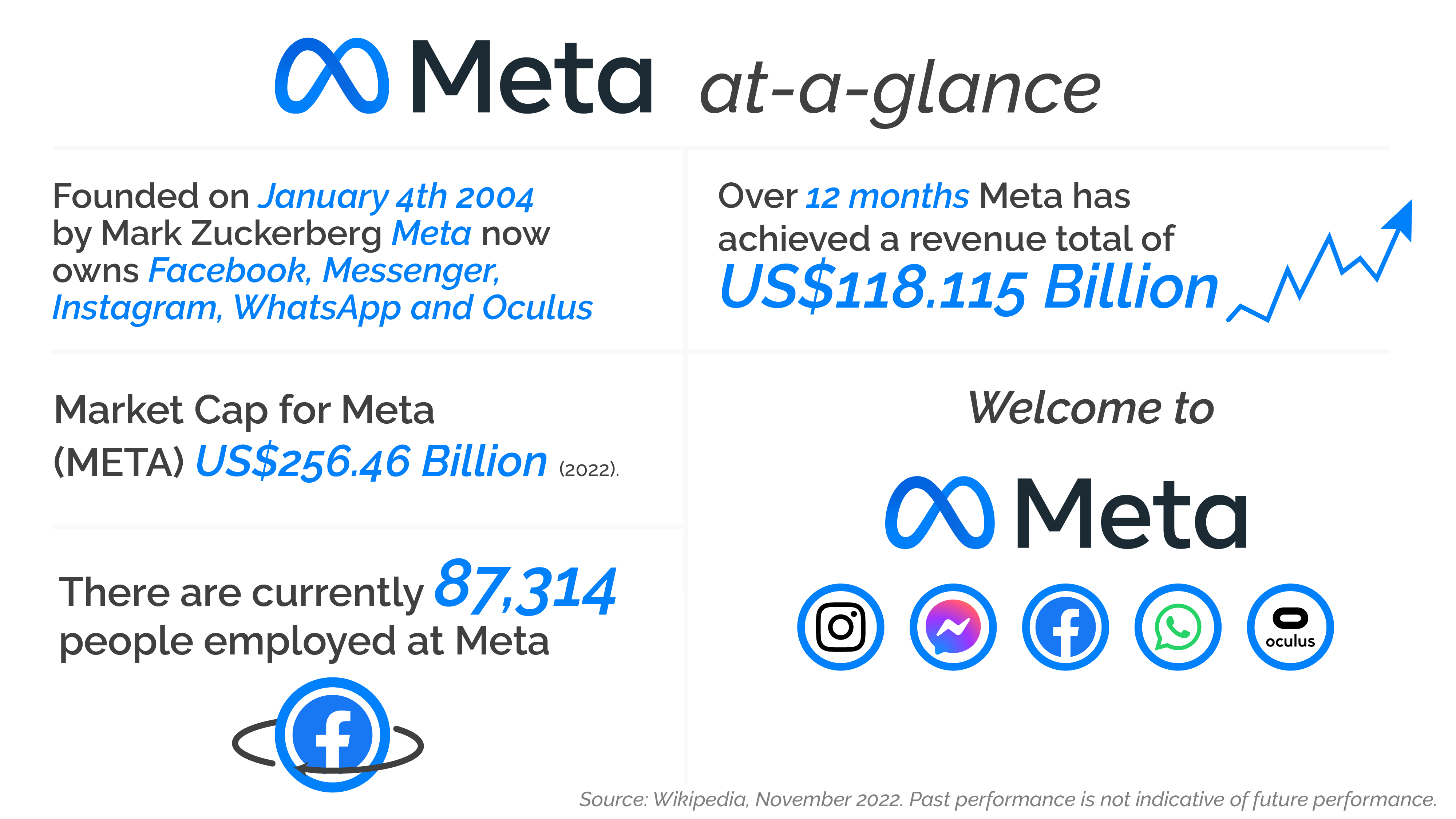 Higher CapEx and OpEx going forward
Meta's renewed focus on Reality Labs means higher operating expenses (predominately R&D) and capital expenditure for the foreseeable future. Given the market's response to Meta's Q3 earnings, analysts have extrapolated a future of perpetually higher costs for the company.
While Meta's future capital requirements will no doubt be higher than they have been in the past, over time, we believe these costs and expenses will normalize as its Reality Labs division achieves meaningful scale. Addressing the company's mounting costs, Zuckerberg responded by saying, "We expect to pace Reality Labs investments to ensure that we can achieve our goal of growing overall company operating income. Our capital allocation philosophy over the long term is to allocate a portion of the profits generated from the Family of Apps towards these future-focused areas while enabling a greater return of capital to shareholders."
"…it is clear Meta is no longer just a social media and digital advertising company."
Meta Platform's spending towards the metaverse has grown faster than investors, including Holon, anticipated. Currently, these costs are painfully high. However, Zuckerberg clearly has a plan as to how Meta will allocate the future cash flows generated from its core advertising business. While in the short term, the company's spending will likely be destructive to its earnings and free cash flow, in the long term, we believe such investments will be beneficial and create meaningful shareholder value.
Today VR/AR technology is still incredibly nascent. Subsequently, large upfront investment is needed to iterate and develop a best-in-class product suitable for mass market adoption. With such a strong focus on its investment in the metaverse, it is hard to deny that Meta is building a strong competitive advantage over its rival AR and VR hardware developers, which will be hard to stop. The question on everyone's mind however is whether such a large investment is justified.
If you can't beat them, join them
Meta's recent partnership with rival technology conglomerate, Microsoft, highlights Oculus's strong positioning in the virtual and augmented reality space. Recently, Microsoft, the maker of the popular Xbox gaming device, announced it intended to partner with Meta to integrate its office suite and enterprise collaboration software (Microsoft Teams) with Meta's Oculus hardware devices. This collaborative approach, we believe, is significant. As one of the world's largest and most profitable technology companies, Microsoft could have easily decided to challenge Meta Platforms and develop its own Virtual Reality headset. Instead, they have chosen to work collaboratively, signaling perhaps that Oculus is well ahead of its peers in developing a highly sophisticated, leading-edge virtual reality device. While Microsoft does have its own VR headset, it has not introduced a new model since 2019.
"Microsoft could have easily decided to challenge Meta and develop its own Virtual Reality headset."
Moreover, Microsoft had the option to partner with a handful of other VR hardware device manufacturers, including the likes of Sony and Apple. Alternatively, they could have taken no action at all. In extending its software applications to virtual reality Microsoft clearly sees value in the metaverse and may indicate where the technology giant sees the metaverse heading in the future. Traditionally, gaming and social engagement have been the two experiences most associated with the metaverse. Microsoft and Meta's focus on enterprise collaboration and productivity tools for VR highlight the metaverse's broad use case outside of Web 3.0, gaming and social media.
Oculus is winning the race
In June of this year, Meta Platforms had sold approximately 15 million of its Oculus headsets. What's more, Meta's Oculus Quest 2 sales have already passed Microsoft's Xbox 'Series X' total lifetime sales and are quickly catching PlayStation 5's total sales. This makes the Oculus Quest 2 the markets most widely used virtual reality headset.
While competitors such as HTC, Sony and Apple have or are in the process of developing rival devices, they have yet to come close to Oculus in terms of total units sold, attesting to the quality of the Oculus product relative to its peers. As Meta ramps up its investment in VR devices, we believe it will become increasingly challenging for competitors to compete with Oculus's superior technological capabilities, user experience and selection of third-party applications. Going forward only time will tell as to whether Meta's metaverse investment pays off – Looking at Zuckerberg's track record and the lead Oculus has in the VR/AR space, we believe it will.
---
Never miss an update
Enjoy this wire? Hit the 'like' button to let us know. Stay up to date with my content by hitting the 'follow' button below and you'll be notified every time I post a wire.

Not already a Livewire member? Sign up today to get free access to investment ideas and strategies from Australia's leading investors. 
........
This article has been prepared by Holon Investments Australia Limited (ABN: 45 648 884 164, AFS Licence No: 532669) ("Holon"). The information provided in this article is general in nature and does not constitute investment advice or personal financial product advice. This article does not constitute an offer or invitation to purchase any securities. This information has not taken into account your investment objectives, particular needs or financial situation. Before acting on any information contained in this article, each person should obtain independent taxation, financial and legal advice relating to this information and consider it carefully before making any decision on recommendations. Except as otherwise required by law, Holon shall not be responsible for any trading decisions, damages or other losses resulting from, or related to, the information, data, analyses or opinions or their use. Those acting upon such information without advice do so entirely at their own risk. Opinions and estimates are current as at the date of publication. Holon will not publish updates if opinions or estimates change. Any opinion or estimate constitutes the Author's best judgement as of the date of preparation and is subject to change without notice. Investing involves risk including the risk of loss of principal. Please note that investments in securities are subject to market and other risks and there is no assurance or guarantee that the intended investment objectives will be achieved. Past performance is not indicative of future performance. A security investment return and an investor's principal value will fluctuate so that, when redeemed, an investor's shares may be worth more or less than their original cost. A security's current investment performance may be lower or higher than the investment performance noted within the report. Holon, its officers, employees and agents believe that the information in this material and the sources on which the information is based (which may be sourced from third parties) are correct as at the date of article. While every care has been taken in the preparation of this material, no warranty of accuracy or reliability is given and no responsibility for this information is accepted by Holon, its officers, employees or agents. Except where contrary to law, Holon excludes all liability for this information.