Morgan: Investing is a sport, new opportunities to score will always resurface
---
Peter Morgan has one of the most intriguing stories in Australian funds management. Helping to grow FUM at Perpetual from $70 million to $12 billion, he is also one of the most accomplished. After launching his own boutique 452 Capital, a health scare refreshed his perspective on life and he exited the industry for good - professionally at least. Morgan has retained his love affair with the market and remains a respected commentator. 
"I've seen 1987, 2000, 2009 and 2020 in the last 35 years of my life where markets are being given fantastic opportunities. And I think that can happen again. If you're 40 and you're going to live to 80, I reckon you'll get 10 really good chances to have a good swing at the market when you go a hundred percent all in."
In this episode of The Rules of Investing, my colleague Patrick Poke spoke to Peter about investing origins, his renewed view on life and the current economic landscape.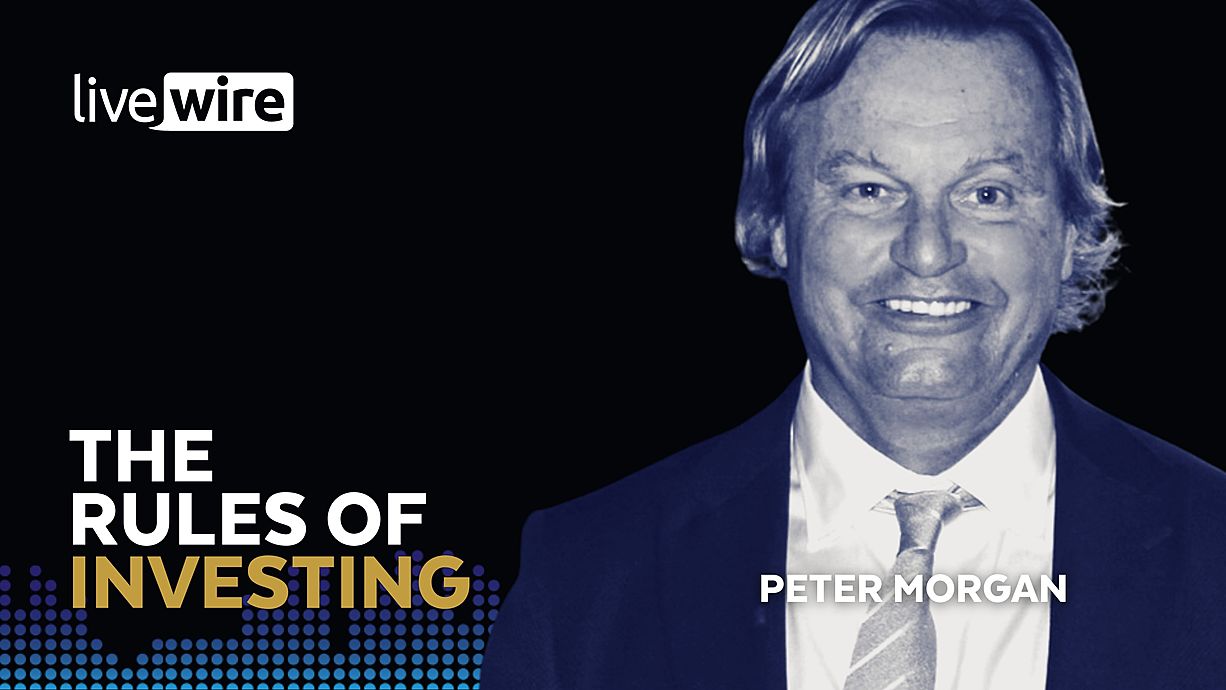 Building a behemoth
Morgan was a pivotal players at Perpetual Investments in the early 90s, having worked as a chartered accountant prior. But the scene looked different back then.
"You have to remember that September '87 happened and financial markets had collapsed here in Australia. Then in the early 1990s, treasurer Keating said that Australia had to have the recession. We had interest rates, not long after touching a low at 13%, closing in on 20%....For a long time, we didn't know whether we had a job tomorrow, let alone next week or next year."
But pressure builds character, and this work shaped his love of investing
"Our intention was not only to survive, but to really enjoy what we were doing. It soon became evident that investing was more like a sport back then and still is today… We loved it."
Quality Australian stocks were at the heart of the funds, with names such as Brambles, NAB, BHP, as well as a 70-80% allocation to quality small-mid sized companies such as Australian Chemical Holdings, Gibson Chemicals, Bundaberg Sugar, Wattyl Paints, Reece Group, Soul Patterson's and Brickworks. At the time, many of these were neglected by the broader market, and without the extensive broker coverage we see today, it meant a big emphasis within the strategy was face-to-face interaction.
"We had to go and work out not only what these companies did, but also why they survived. And that provided the framework for Perpetual eventually going to the market with the prospectus, based around good quality balance sheets, not a lot of debt, good management, a sound business that had a recurring earnings stream. And that formed the basis for how we we were going to invest for the rest of our lifetimes."
Paving his own path 
After 12 years, the fund grew from $70 million to $12 billion. Boutique fund managers were just starting to pop up, led by the likes of David Paradice, Peter Cooper and Anton Tagliaferro, and Morgan soon took the plunge and co-founded 452 Capital.

But managing his own fund led to internal stress and eventual burnout. After seeking medical, he was diagnosed with a rare brain disease.
"I went and had an MRI scan and that came back with some shading on the brain …I was diagnosed as having a rare form of brain cancer and that led through to a process where I was given six months to live."
This ended up being a misdiagnosis – a painful process to endure but one that Morgan reflects on.
"Having said that, the other thing I noted from the whole process is that there are some wonderful people in the system. Medicine is something that should be admired. Not because of the misdiagnosis…there are still areas where it's reliant on a lot of circumstantial evidence. It's always important to get a second then maybe a third opinion."
It has also informed a new perspective on life.
"I was probably like a lot of people that still hold the view where the more money you've got, the better you are. I know that's a crude, probably a hard thing to say. And I've done very well financially, but you suddenly realise you can't take all this money with you. As time progresses you think, none of that really matters…I've lost count of the number of times I've been asked to go back into the marketplace. I honestly don't want to. I'm just very happy with little things like buying a dog - having a dog with me for 10 years and getting enjoyment. Now, I'm lucky that I can still keep an interest in what I was doing even today."
Morgan remains investing in a personal portfolio today, with a focus on what he knows best: Australian equities
Are we in a bubble?
Morgan commented extensively on the removal of stimulus from economies as they open up post COVID-19.
"There's a few things that I've got worries over. The first is obviously what the central banks have done over the last decade. With the quantitative easing - we're up to almost US$15 trillion in central banks holding bonds on balance sheets. We've got negative interest rates in Europe. We've got next to zero interest rates in Australia. And the result of that is not only that asset prices have gone through the roof, but a world that's carrying about a hundred trillion US dollars in debt, which is nothing like it's been in the past. I just can't see how the ECB and Japan and to a lesser extent the US and Australia can taper, the position without having an impact on the market place."
And in the case that central banks are too sensitive to the risks and decide to just keep on keeping on? Inflation is inevitable. And in the current market environment, that is a major concern. 
It seems at the moment everyone is on the buoyant side, but Morgan thinks restraint should be exercised as new opportunities will always arise.
"I find it amazing that the markets in March 2020... everyone was saying to put your money in the market then. Now we're 30, 40% higher, some places, 50%, but you (supposedly) don't have to worry about capital preservation. I've seen 1987, 2000, 2009 and 2020 in the last 35 years of my life where markets are being given fantastic opportunities. And I think that can happen again. If you're 40 and you're going to live to 80, I reckon you'll get 10 really good chances to have a good swing at the market when you go a hundred percent all in."
On The Rules of Investing, we previously had Jeremy Grantham provide his bubble thesis. As a market historian, Morgan believes it comes back to market psychology and Buffet's famous adage "it's important to be greedy when everyone's fearful and fearful when everyone's greedy."
More money is being poured into private equity and unlisted enterprises than ever before. The crypto space is frothing as investors forget about risk and pursue speculative returns. So, the big question: Is there is a bubble brewing?
"I think we're in a bubble at heart. We're in a period where asset prices are very highly priced and that's a worry…But the other thing is that it is very hard to ring a bell at the top. I'm not saying you shouldn't be concerned…I would not have a hundred percent my money in asset markets at the moment… you're not giving up much in terms of just sitting there with some cash in terms of pricing risk as it should be priced. It's very hard to call the top, but things are extreme and the boat is very heavily tilted to the positive side. Don't complain if it all tips over tomorrow, or it tips in 18 months' time because markets do that, and we'll do it again."
Morgan notes certain similarities between the current situation and Australia in the late 80s with regards to mining speculation. There are certainly differences; louder interest rates and much more liquidity today, however the speculation remains. 
So where in the market should we look?
When it comes to identifying potential hunting grounds for potential gains, Morgan is unsurprisingly of the view that opportunties are limited on the back of these absurd asset prices. But there is also value to be found in unloved areas. 
"I am interested in the good stocks in a sector that's hated. That might be coal stocks (for example)"
"What I have (also) found throughout history is that you'll be surprised how many times you can make really good money buying something that's trading at a discount to the net tangible asset backing. And if I look at the categories I've done really well out of them, there'd be a skew of success rates from being a nice asset place in that lifetime."
As for an individual stocks of interest (but not advice!)? Reef Casino (ASX: RCT) and Alumina (AWC) stand out as notable.
On Reef Casino, an RSL-style operator out of Cairns:
"It's tightly held with Casinos Austria as a majority shareholder. There's a little bit of risk but it is distributing: It'll distribute roughly 20 cents at worst this year. It's currently at $2.40 (per share)... the valuation in the (audited) accounts show that it's trading at about a 20% discount to what the casino's worth." 
In an environment where Morgan believes he has to have some money in the marketplace, opportunities like this are good ones to explore. But individual stocks can never trump a well thought out portfolio. 
"I've got to stress that I have got other stocks around. I'd like to have a portfolio of a hundred of them because I know you're not gonna get everyone right. But that can be tactile. I think it's quite safe. 
Ultimately though, nothing can quite match the value provided by his loyal canine it seems. With a refreshed view on life and a cautious view on markets, Peter Morgan's insights were as compelling as they come. 
Equities
Peter Morgan: The best asset I've ever bought
Never miss an update
Enjoy this wire? Hit the 'like' button to let us know. Stay up to date with my content by hitting the 'follow' button below and you'll be notified every time I post a wire.

Not already a Livewire member? Sign up today to get free access to investment ideas and strategies from Australia's leading investors.
........
Livewire gives readers access to information and educational content provided by financial services professionals and companies ("Livewire Contributors"). Livewire does not operate under an Australian financial services licence and relies on the exemption available under section 911A(2)(eb) of the Corporations Act 2001 (Cth) in respect of any advice given. Any advice on this site is general in nature and does not take into consideration your objectives, financial situation or needs. Before making a decision please consider these and any relevant Product Disclosure Statement. Livewire has commercial relationships with some Livewire Contributors.
---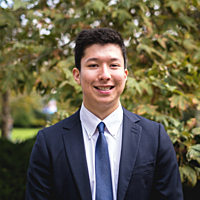 Content Editor
Livewire Markets
Angus is a Content Editor at Livewire Markets. He has previously interned in the Global Investment Research division at Goldman Sachs, covering resources and small caps.
Expertise