'Net zero' – easy to say, difficult to execute
---
The race to 'net zero' is on in every part of the globe, those two little words giving investors comfort that companies are taking real action on climate change. It is not so straightforward.
In the global listed infrastructure universe, we've found through our research and engagement with companies that not all net zero targets are created equal.
Of our portfolio companies, around 80% have some variation of a net zero target in place.(1) Many are achieving extraordinary feats and meeting ambitious targets.
Others, though, have considerable work to do in terms of detail, execution and tangible results.
When we drill down on some of their targets and commitments under their decarbonisation plan, we sometimes find discrepancies between statement and reality. That is where active investors can make a difference.
The importance of having genuine net zero targets
At a high level, when a company sets a net zero target, they are making a time-specific commitment to reducing their emissions considerably and potentially offsetting any further emissions through means such as afforestation, carbon sequestration or direct air capture and carbon capture, use and storage.
The ultimate aim is to play their part in keeping global warming to well below 2ºC by 2050 in line with the long-term temperature goal of the Paris Agreement. While the trend to set net zero targets is a welcome development, we take these announcements with a healthy level of skepticism.
We want to know: is this statement of intent genuine, viable, detailed and ambitious enough? Aside from contributing to inferior environmental outcomes, any disconnect between statement and intent is a risk in itself.
For us, it is important to gauge the materiality of emissions reduction targets because they can mean different things and range from inconsequential to highly ambitious.
Moreover, picking apart a net zero target helps us gauge the extent to which the company is mitigating climate change-related risks and pursuing the opportunities a low carbon economy has to offer.
In our engagements with companies, we look for:
Alignment: Ambitiousness of the target in line with the long-term temperature goal of the Paris Agreement, time frames, and unit of measurement
Coverage: Whether a target covers all business operations, subsidiaries, and geographies, and the validity of the baseline year
Scopes: Which emissions scopes are captured and whether the target is limited to CO2 or other greenhouse gas emissions, such as methane emissions
Real emissions versus offsets: The extent to which real economy emissions are being managed downwards, whether offset measures are heavily relied on and/or 'emissions avoided' are factored in
Accreditation and standards: If accreditation has been achieved, for example, through the SBTi and the reporting methodology is aligned to reporting frameworks such as the GHG Protocol
Progress and performance: If the company has a demonstrable track record of emissions reduction over time prior to any emissions reduction announcements.
Detailed implementation: Whether the target is backed up by detailed plan with a meaningful interim target and the extent to which executive management is accountable and incentivised to achieve the stated objectives.
A lack of global standards
The biggest challenge we face is that there are no globally accepted standards or requirements for companies when setting net zero targets.
The Science-based Targets Initiative (SBTi) is fast becoming a promising avenue to add more rigour to the process, however, the pace of take up is slow relative to the pace at which company targets are being set.
This means there is a large swathe of companies without some form of external and independent accreditation.(2)
For this reason, in October 2021, Maple-Brown Abbott joined 733 other investors to call on governments to raise their climate ambition and implement mandatory climate-related disclosure requirements that are consistent, comparable and decision-useful.
Examples of net zero targets in action
When considering a company's decarbonisation plan, we've found it is not enough to use screening tools to account for, or manage, the minefield of detail that must be analysed. We need to talk to the management, sometimes asking them tough questions.
Our intention is not to discourage companies from setting net zero targets and committing to emissions reduction measures, but at the same time, we cannot accept flimsy plans that amount to little more than a marketing ploy.
This creates risks for investors and gives rise to the issue of greenwashing, where statements are misleading, confusing or overstated relative to their materiality.
Below are some examples of how we've engaged with listed infrastructure companies to understand their net zero targets and implementation plan. Since the aim of this article is to offer insights and not highlight any particular company, I won't identify them.
Case study 1: Accounting for the full value chain
In October 2021, we met with a North American regulated utility to discuss progress against their emissions and climate-related targets and ongoing areas for improvement.
The company has a target to achieve net zero emissions by 2050 and an interim target of a 50% reduction in emissions by 2030. At face value this sounds positive, however, there are several limitations we raised with the company.
Specifically, the targets only account for scope 1 emissions and do not include scope 2 or scope 3 emissions (see below illustration).
Moreover, the company does not have external accreditation for its targets, has yet to report fully on scope 2 and 3 emissions in line with the GHG Protocol and its targets do not include other GHG emissions such as sulphur hexafluoride (a highly potent gas).
Scope 1 emissions are the most material because they come from the utility's owned coal-fired power generation.
Therefore, key to achieving its emissions targets is the timely decommissioning of the utility's coal plants coupled with significant investment in renewable energy capacity and grid infrastructure.
While a positive step, the company still needs to take responsibility for its scope 2 and 3 emissions. Particularly in light of the fact the utility owns gas distribution networks, for which end consumption contributes meaningfully towards its scope 3 emissions.
While these are hard to manage, it is possible to do, and we highlighted examples of best practice amongst peers.
As a first step, we pushed the company to properly measure and report on its full emissions value chain because, as the saying goes, "what gets measured, gets managed".
When we met with the utility back in 2020, it was clear they were not keen to entertain this line of discussion, however the tone of the conversation was different this time round. They're now looking into more comprehensive reporting, target setting, and SBTi accreditation.
Interestingly, the utilities sector has made some of the greatest headway on establishing net zero targets but at the same time has some of the lowest rates of SBTi accreditation of any sector.(3)
Pleasingly the utility recently aligned a portion of executive management's variable remuneration with its climate change strategy. This adds a necessary layer of accountability. We voted in favour of this proxy item.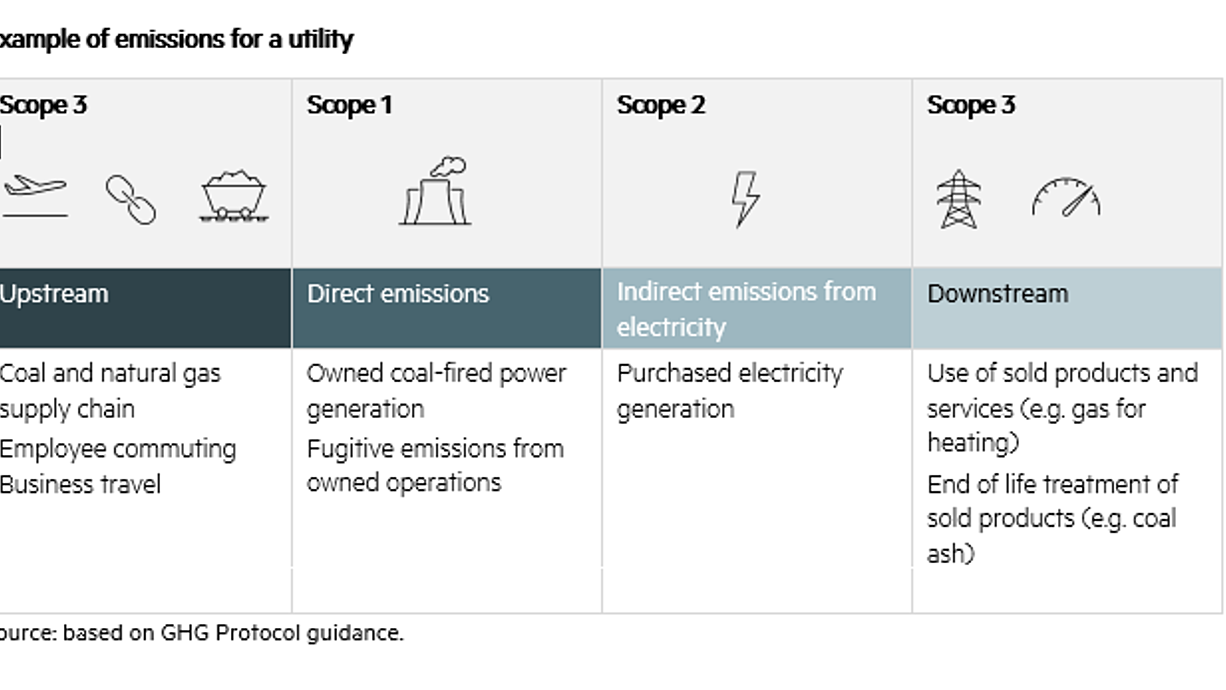 Case study 2: A step in the right direction
Earlier in 2021, we met with a transportation infrastructure company in Europe. As the company was planning to write its inaugural Climate Change Plan in the second quarter of 2021, we took the opportunity to discuss the best path forward in terms of strategy, level of ambition, targets and metrics, reporting quality and accreditation before its publication.
Not only would an ambitious emissions reduction strategy be the right thing to do from an environmental perspective, a market-leading Climate Change Plan would further augment the company's position as a low carbon emitting transportation solution for its customers.
We also see risks associated with a failure to prepare for fast changing regulations and policy on climate change and emissions management and reporting.
At the same time, we believe the company could stand to lose out from the commercial and financial opportunities that come with the transition to a low carbon future.
As part of the engagement, we laid out a set of presentation slides identifying opportunities for the company to improve the quality of its environmental reporting to better inform stakeholders and assist with their overall emissions reduction strategy.
We followed up after the meeting to reiterate our recommendations and share examples of best practice reporting and targets from other transportation infrastructure companies.
The final Climate Change Plan incorporated some of our recommendations, but it was underwhelming. While a step in the right direction, we believe the level of ambition, quality of reporting, and scope of emissions targets are subpar relative to peers.
For this reason, we followed up with a formal letter to the CEO outlining these concerns and requesting a meeting to discuss them further. We are also exploring opportunities to work with other investors as part of a collaborative engagement. This remains an ongoing engagement.
How investors help companies stay focused on real net zero targets
As companies embark on their journey of setting emissions reduction targets, active investors can play an important role by reading the fine print, engaging with companies, and scrutinising claims (where warranted). This also needs to be balanced with constructive encouragement.
As a signatory to investor climate action groups such as CA100+, we have been able to combine our voice with other investors to drive better practice on these issues.
From an investment perspective, we believe that facilitating the transition to a net zero economy and managing climate-related risks and opportunities renders better long-term investment outcomes.
For this reason, Maple-Brown Abbott Global Listed Infrastructure recently joined the Net Zero Asset Managers Initiative to formalise our commitment to align the strategy with net zero emissions by 2050.
We therefore have a vested interest to make sure investee companies see through with their emissions reduction commitments and decarbonise in line with net zero.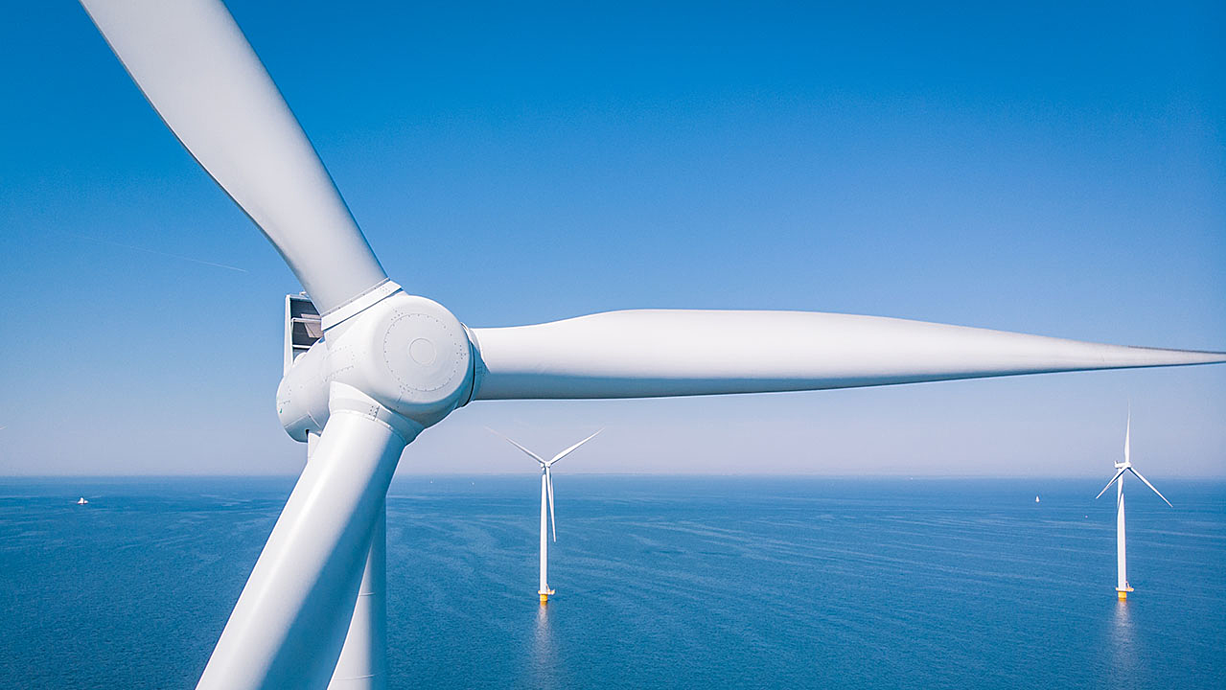 ---
1. Based on a representative fund of the Global Listed Infrastructure strategy. As at 30 September 2021.
........
This material was prepared by Maple-Brown Abbott Ltd ABN 73 001 208 564, Australian Financial Service Licence No. 237296 (MBA). MBA is registered as an investment advisor with the United State Securities and Exchange Commission under the Investment Advisers Act of 1940. This information is intended solely for professional and institutional investors and is provided for information purposes only. This material is not intended for, and is not suitable for, retail clients and does not constitute investment advice or an investment recommendation of any kind and should not be relied upon as such. This information is general information only and it does not have regard to any investor's investment objectives, financial situation or needs. Before making any investment decision, you should seek independent investment, legal, tax, accounting or other professional advice as appropriate. This material does not constitute an offer or solicitation by anyone in any jurisdiction. This material is not an advertisement and is not directed at any person in any jurisdiction where the publication or availability of the information is prohibited or restricted by law. Past performance is not a reliable indicator of future performance. Any comments about investments are not a recommendation to buy, sell or hold. Any views expressed on individual stocks or other investments, or any forecasts or estimates, are point in time views and may be based on certain assumptions and qualifications not set out in part or in full in this information. The views and opinions contained herein are those of the authors as at the date of publication and are subject to change due to market and other conditions. Such views and opinions may not necessarily represent those expressed or reflected in other MBA communications, strategies or funds. Information derived from sources is believed to be accurate, however such information has not been independently verified and may be subject to assumptions and qualifications compiled by the relevant source and this material does not purport to provide a complete description of all or any such assumptions and qualifications. To the extent permitted by law, neither MBA, nor any of its related parties, directors or employees, make any representation or warranty as to the accuracy, completeness, reasonableness or reliability of the information contained herein, or accept liability or responsibility for any losses, whether direct, indirect or consequential, relating to, or arising from, the use or reliance on any part of this material. This information is current as at the date of publication and is subject to change at any time without notice.
---
Co-Founder & Managing Director, Maple-Brown Abbott Global Listed Infrastructure
Maple-Brown Abbott
Andrew Maple-Brown started Maple-Brown Abbott Global Listed Infrastructure with three partners in 2012, holding the belief that the best way to align with investors was through a boutique ownership structure. With more than 20 years' experience in...
Expertise