Netwealth, the company shaking up the investment software space
---
Investment management software company, Netwealth, has made a large impact in a short amount of time. Through updated technologies, elegant user experience and by providing financial planners with the ability to manage their clients' money, report and charge for additional services, this relatively new platform is positioning itself as a welcome alternative to the tired staples offered by the big banks.
Originally founded by the Heine family, father Michael Heine and son Matt Heine are joint Managing Directors. The family holds 53% of the company, demonstrating personal investment or 'skin in the game', a contributing factor in our positive appraisal of this stock. After listing in November 2017 at $3.70 a share, the price now sits at $7.48, a doubling in the share price in eight months.
Over the last twelve months, Netwealth has taken a 22% share of all net flows to investment platforms in Australia but still command less than a 2% share of the total market. A figure that may initially seem small but we predict will grow as money churns from the old platforms to the new. Whilst their current PE ratio is over forty times, we expect that in five years they may reach a 10% share of the total market's funds under advice, which, based on our modelling, could equate to $160 million net profit placing it on a PE ratio of about ten times.
We believe Netwealth is a sound long-term investment and have chosen to invest in this stock for four main reasons:
They are the leading player in investment management software platforms for financial planners in Australia.
 
They are winning 22% of the market share of new money being invested via platforms in Australia.
 
Whilst the headline PE ratio is quite high at the moment, we forecast very strong profit growth over coming years as money churns from the legacy bank platforms into these new technology platforms.
 
The management team are personally invested, owning more than half of the company.
You can read more stories on the stocks we hold here: (VIEW LINK)
---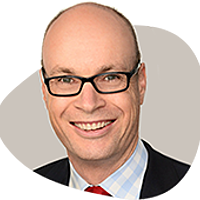 Pengana Emerging Companies Fund, Co-Fund Manager
Pengana Capital Group
Steve is co-manager of the Pengana Emerging Companies Fund, and established the Fund in 2004 with Ed Prendergast.
Expertise